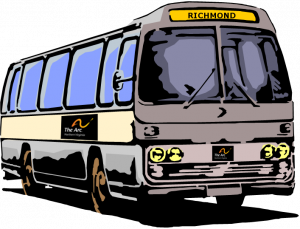 Thank you all so much for joining us on one of our 2020 DD Advocacy Days!  Our bus is filling up but we can still take more folks, so feel free to spread the word to anyone who may be interested.  We can certainly take more folks on our carpool day, too!
Here are your four easy steps to make sure you're totally ready for the trips:
Make sure you have the date(s) on the calendarand are off from work/school, as needed.  The bus trip is Tuesday, January 28th, from 6:45 AM-3 PM.  The carpool trip is Thursday, February 13th from 6:45 AM-3 PM, too.
Join us live (or sign up to listen later) to our preparation webinar for the trips on Wednesday, January 22nd from 12-1 PM at https://zoom.us/webinar/register/WN_z5CV4XnwQZWN3eOUmiWlqA.  Remember, if you can't come live, just sign up and I'll send you the recording.  We'll talk over the logistics for the day, role play some talking points, and answer your questions.
Take a look at the attached toolkit. It will have all the details for both days in there.  Feel free to ask questions!
The end of the toolkit you'll review will have ideas on how to write out your story to leave behind with legislators.  Please write one!  Sharing  your story is a really powerful way to make change.  If you've done a speech or story before, you can just adapt it.  If you've done one for me before and don't have it any longer, let me know and I'll track it down.  If you've never done one, try and take an hour or so to put it together.  Those sent to me by January 26th will be printed and in your packets for the day.  🙂
We are going to have so much fun and you'll feel really empowered.  You'll hear from me about once a week until the week of our trip, then you'll get lots of final updates on your teams for the day and legislators you'll visit.  Ask questions anytime and I'm elated to advocate with you!
Best,
Lucy