Position: Account Manger
Program:  Special Needs Trust
Employment Type:  Full Time
Location:  Falls Church (Merrifield), Va   (NOTE: All staff are currently working a hybrid schedule.)
Compensation:  $55,000 / year
If you have a positive attitude, pride in your work, and a passion for helping others,
you may be interested in joining our team.
Overview Description: The Arc of Northern Virginia seeks to hire an Account Manager. As supervised by the Director of Trusts, The Account Manager coordinates activities between client services and trust operations, partnering with staff to develop best practices and tools to improve workflows and efficiency and managing and providing leadership across simultaneous work requests and projects. Support day-to-day operational reporting and transaction needs of the team by processing cash disbursements, cash reversals, and asset related cash.
About the Special Needs Trust Program: Launched in 1998 as the Personal Support Trust, The Arc of Northern Virginia's Special Needs Trust program is for people with disabilities in Maryland, Virginia and the District of Columbia. Together with our partner and trustee Key Bank, we currently manage more than 1,600 special needs trusts. We are experts in the convergence of finance and disability policy, because we know, care for and understand people with disabilities. And daily, we assist our clients use funds from their trusts to meet their needs and support their quality of life. Serving the community is our mission.
ESSENTIAL DUTIES AND RESPONSIBILITIES:
•  Reconcile accounts (sub-accounts, credit card, ACH & Wires, rep payee)
•  Communicate issues with bank and coordinate internal messaging
•  Provide comprehensive client service support by answering questions, facilitating data and searching for opportunities to improve workflows
•  Process daily disbursement transactions in accounting system
•  Proactively review current processes to identify areas for improvement and implement effective changes both in writing and in services
•  Provide back-up to other employees in Trust Operations
•  Strong knowledge of applicable regulations and internal controls
•  Organize/manage multiple priorities and projects coupled with the flexibility to quickly adapt to ever changing business needs and requirements
•  Keep the needs of the beneficiary in mind while making decisions regarding the trust fund
•  Track the source of money inflow into the trust account and whenever required, communicate with the beneficiary and their representatives and providers to confirm facts
•  Exercise discretion about client details under all circumstances
•  Assemble, scan, print, copy, and send disbursement documents to Trustee
•  Prepare and mail appropriate credit and/or gift cards to clients/providers
•  Record details of actions taken with Clients: correspondence, email, contacts to other parties, dates, etc.
•  Provide guidance and meet with clients/families/agents on an as needed basis
•  Understand and execute the role of a rep. payee/social security/SSI/SSDI; bill payments, etc.
•  Create trust budget with beneficiaries, representatives, etc.
•  Participate in weekly Trust Team meetings
SUPERVISORY RESPONSIBILITIES:
•  This position supervises part-time Account Coordinators
EDUCATION AND EXPERIENCE:
•  Bachelor's degree in business administration, accounting, or related field required. Master's degree preferred.
• Three years of related experience in a non-profit environment
PREFERRED QUALIFICATIONS:
•  Strong verbal and written communication skills
•  Strong interpersonal, supervisory and customer service skills required
•  Ability to multi-task, work under pressure and meet deadlines required
•  Sound decision making and judgment in resolution of moderate to complex issues
•  Attentive to details with patience and determination to explore the problem and all of its elements through to a solution
•  Ability to work with people of all abilities
COMPUTER/TECHNOLOGY SKILLS:
•  Must be PC proficient and able to thrive in a fast-paced setting.
•  Must have strong experience with Microsoft Excel, Word, and database management.
SPECIAL REQUIREMENTS:
•   The candidate selected for this position will be required to complete a Child Protective Services Registry and a Criminal Background check to the satisfaction of The Arc of Northern Virginia.
•   Valid motor vehicle driver's license is required and the candidate will be required to use their own vehicle to and from appointments and meetings, with mileage reimbursement provided.
NOTE:  Successful candidates will be required to furnish proof of COVID-19 vaccination.
How To Apply:
Send your resume and a cover letter to:
Tia Marsili, Director of Trusts
by email to:
Please include the position title in the subject line of your email.
Deadline for applications is Thursday, September 15, 2022.
The Arc of Northern Virginia is an equal opportunity employer.
At The Arc of Northern Virginia, we are committed to treating all applicants and employees fairly based on their knowledge, skills, experience, and achievements without regard to race, religion, national origin, sex, age, disability, veteran status, sexual orientation, or gender identity.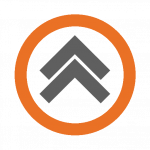 Back to Top