Position: Account Manger – Disbursements
Program:  Special Needs Trust
Employment Type:  Full Time
Location:  Falls Church (Merrifield), Va
Work Arrangement:  Hybrid – 3 days in-office, 2 days remote
Compensation:  From $55,000 / year  –  plus benefits.
If you have a positive attitude, pride in your work, and a passion for helping others,
you may be interested in joining our team.
Overview Description: The Arc of Northern Virginia seeks to hire an Account Manager-Disbursements. As supervised by the Director of Trusts, The Account Manager will lead the administration of Special Needs Trust client disbursement requests, including coordination between client services, trust operations, the back-office service provider and the Trustee banking partner. Collaborate with staff to develop best practices and tools to improve workflows and efficiency and managing and providing leadership across simultaneous work requests and projects.
The Account Manager will manage the day-to-day operational, transactional and reporting needs of the Trust team in support of Trust client disbursements. She/He/They will also interact directly with clients to address requests and ensure that Trust plans are adhered to and public benefits are not jeopardized.
About the Special Needs Trust Program: Launched in 1998 as the Personal Support Trust, The Arc of Northern Virginia's Special Needs Trust program is for people with disabilities in Maryland, Virginia and the District of Columbia. Together with our partner and trustee Key Bank, we currently manage more than 1,600 special needs trusts. We are experts in the convergence of finance and disability policy, because we know, care for and understand people with disabilities. And daily, we assist our clients use funds from their trusts to meet their needs and support their quality of life. Serving the community is our mission.
PRIMARY DUTIES AND RESPONSIBILITIES:
•  Own and manage the entire disbursement process, including receipt, review, validation, approval and submission for payment
•  Communicate directly with clients or their representative regarding Trust disbursement requests
•  Oversee daily disbursement transactions in accounting system and subsequent submission to Trustee banking partner
•  Act as administrator of current Visa and Mastercard programs in place for Trust clients, including application processing, enforcement of program rules and monthly reconciliations
•  Lead communication with bank regarding all payment needs including, electronic funds transfers, check status, stop payments, re-issues and stale checks
•  Maintain accurate electronic records of all client disbursement requests as well as relevant correspondence and benefits information
•  Meet with and provide guidance/training to clients/families/agents on an as needed basis, primarily regarding the disbursement process, Trust Plan and expense budgeting
•  Periodically assist clients with purchases of approved requests
•  Proactively review current processes to identify areas for improvement and implement effective changes
ADDITIONAL RESPONSIBILITIES:
•  Exercise discretion with client details under all circumstances
•  Maintain a strong knowledge of applicable regulations and internal controls
•  Understand the role of a rep. payee/social security/SSI/SSDI; bill payments, etc.
•  Coordinate with and provide back-up to other employees in Trust Operations
•  Participate in in-person monthly Arc team meetings and weekly Trust meetings
•  Participate in selected Arc events in the community
•  Other tasks and duties as required
SUPERVISORY RESPONSIBILITIES:
•  This position supervises two part-time Account Coordinators
EDUCATION AND EXPERIENCE:
•  College degree in business administration, accounting, or related field -OR- substantial financial-related work experience
•  One to three years of related experience, with managerial experience strongly desired
PREFERRED QUALIFICATIONS:
•  Meaningful professional experience with people with disabilities
OTHER DESIRED ATTRIBUTES:
•  Outstanding interpersonal skills (special needs experience helpful)
•  Self-starter with a strong initiative and ability to work with a team
•  High attention to detail and exceptional follow-through
•  Strong spreadsheet, database, and reporting skills
•  Sound judgement and decision making in resolution of moderate to complex issues
•  Sound problem-solving skills
•  Knowledge of public benefit programs (desirable)
COMPUTER/TECHNOLOGY SKILLS:
•  Must be PC proficient and able to thrive in a fast-paced setting.
•  Must have strong experience with Microsoft Excel, Word, and database management.
SPECIAL REQUIREMENTS:
•   The candidate selected for this position will be required to complete a Child Protective Services Registry and a Criminal Background check to the satisfaction of The Arc of Northern Virginia.
•   Valid motor vehicle driver's license is required and the candidate will be required to use their own vehicle to and from appointments and meetings, with mileage reimbursement provided.
NOTE:  Successful candidates will be required to furnish proof of COVID-19 vaccination.
How To Apply:
Send your resume and a cover letter to:
Tia Marsili, Director of Trusts
by email to:
Please include the position title in the subject line of your email.
Deadline for applications is February 26, 2022.
The Arc of Northern Virginia is an equal opportunity employer.
At The Arc of Northern Virginia, we are committed to treating all applicants and employees fairly based on their knowledge, skills, experience, and achievements without regard to race, religion, national origin, sex, age, disability, veteran status, sexual orientation, or gender identity.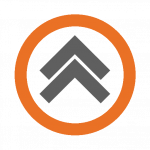 Back to Top