Posted:  June 8, 2023
Position: Administrative Coordinator
Department:  Administration
Employment Type:  Full Time
Location:  Falls Church (Merrifield), Va
Compensation: $35,000-$40,000/year depending on experience, plus benefits
If you have a positive attitude, pride in your work, and a passion for helping others,
you may be interested in joining our team.
Job Summary-
Under the supervision of the Executive Director, the Administrative Coordinator staffs the front desk and provides a warm, friendly first impression of our organization when greeting office guests, answering the main phone line, and answering basic questions about disability services. The Administrative Coordinator will also oversee ordering office supplies and mail distribution, and provide administrative support to our Special Needs Trust Department.
Essential Duties and Responsibilities- (include the following but other duties may be assigned)
• Answer incoming phone calls on the main phone line and transferring to the appropriate staff member
• Respond to messages left after hours on main office line voicemail, or route the message to the appropriate extension
• Answer basic questions about our programs, activities, meetings, and events
• Answer common questions about disability services in Virginia and direct to relevant resources
• Greet and welcome visitors
• Sort and distribute incoming mail
• Maintain the kitchen, coffee, water machine area, and conference room
• Monitor office supplies inventory and place orders when needed
• Maintain office printer/copier machines, coordinating with the vendor
• Process checks received for donations or payments, including scanning and submission to accounting department
• Manage the appointments schedule for the Trust Services Director
• Assist with the preparation of Special Needs Trust documents (will train) including creating digital folders, securing initial documents, and following up with clients
Additional Responsibilities- (include the following but other duties may be assigned)
• Participate in weekly Special Needs Trust team meetings
• Participate in monthly chapter All-Staff meetings
• Other tasks and duties as required
Qualifications-  The perfect candidate will have:
• High School Diploma required, Bachelor's degree optional
• 1-2 years of administrative or customer service experience preferred (we will train)
• Customer Service oriented, operate as a team player
• Excellent interpersonal and communication skills
• Ability to multi-task and prioritize essential work
• Proficient in Microsoft Office Suite
Special Requirements- The candidate selected for this position will be required to complete a Child Protective Services Registry and a Criminal Background check to the satisfaction of The Arc of Northern Virginia.
How To Apply:
Email your resume and a cover letter to:
Melissa Heifetz, Executive Director
The Arc of Northern Virginia
melissa.heifetz@TheArcofNova.org
Please include the position title in the subject line of your email.
The posting will remain active until the postion is filled.
The Arc of Northern Virginia is an equal opportunity employer.
At The Arc of Northern Virginia, we are committed to treating all applicants and employees fairly based on their knowledge, skills, experience, and achievements without regard to race, religion, national origin, sex, age, disability, veteran status, sexual orientation, or gender identity.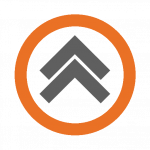 Back to Top