Position: Assistant Director of Trusts
Program:  Special Needs Trust
Employment Type:  Full Time
Location:  Falls Church (Merrifield), Va
Work Arrangement:  Hybrid – 3 days in-office, 2 days remote
Compensation:  $60,000 – $66,000 / year, depending on experience
If you have a positive attitude, pride in your work, and a passion for helping others,
you may be interested in joining our team.
About the Special Needs Trust Program: Launched in 1998 as the Personal Support Trust, The Arc of Northern Virginia's Special Needs Trust program is for people with disabilities in Maryland, Virginia and the District of Columbia. Together with our partner and trustee Key Bank, we currently manage more than 1,600 special needs trusts. We are experts in the convergence of finance and disability policy, because we know, care for and understand people with disabilities. And daily, we assist our clients use funds from their trusts to meet their needs and support their quality of life. Serving the community is our mission.
Overview Description: The Arc of Northern Virginia seeks to hire an Assistant Director of Trusts. As supervised by the Director of Trusts, the Assistant Director of Trusts is responsible for ongoing administrative support to the Director of Trusts, database administration, new client management, on-going client relations, and customer service.
The Assistant Director provides follow-up to individuals/families, the Trustee, agencies, and attorneys to ensure smooth processes. In addition, deliver Trust documents in accordance policies and regulations to the Trustee. The Assistant Director also develops community partnerships, connecting individuals with disabilities to community resources, and effectively interacting with the disability population as well as community leaders.  All Trust administration tasks are performed with a duty of care and good faith on behalf of the beneficiaries of the Trust and their families.
ESSENTIAL DUTIES AND RESPONSIBILITIES:
•  Direct trust accounts with departmental policy and procedures and state laws
•  Conduct consultations with potential and current clients
•  Prepare trust documents per regulations for new trust clients
•  Guide clients and professionals (agency staff and attorneys) through completing and signing trust documents during the trust establishment process
•  Handle the daily administration of client trust accounts
•  Receive and deposit trust checks and wire transfers on a daily basis
•  Review and update trust documents
•  Maintain internal trust database containing trust details and client contact information
•  Conduct monthly reconciliation to verify data between Trustee and internal database
•  Perform rolling trust review
•  Act as a client relationship manager and liaison between clients and Trustee
•  Function as an educated resource for potential, new, and established clients and professionals
•  Liaise trust clients with Trustee investment officers
•  Troubleshoot with Director of Trust when more complex questions arise
ADDITIONAL RESPONSIBILITIES:
•  Attend advocacy, community, and education events to raise awareness of the Special Needs Trust program and services
•  Participation in weekly Trust department meetings and monthly all-staff meetings
•  Other tasks and duties as required
EDUCATION AND EXPERIENCE:
•  Bachelor's degree in business administration, accounting, or related field required. Master's degree preferred.
•  One to five years of professional work experience
•  Solid understanding of trust administration
•  Effective communicator with documented presentation skills and demonstrated strong writing ability
•  Ability to manage a small team and lead team meeting as needed
•  Ability to manage and prioritize multiple projects simultaneously in a fast-paced environment
•  Strong ability to work independently and take initiative
PREFERRED QUALIFICATIONS:
•  Meaningful professional experience working with and for people with disabilities
COMPUTER/TECHNOLOGY SKILLS:
•  Must be PC proficient and able to thrive in a fast-paced setting.
•  Must have strong experience with Microsoft Excel, Word, and database management.
SPECIAL REQUIREMENTS:
•   The candidate selected for this position will be required to complete a Child Protective Services Registry and a Criminal Background check to the satisfaction of The Arc of Northern Virginia.
•   Valid motor vehicle driver's license is required and the candidate will be required to use their own vehicle to and from appointments and meetings, with mileage reimbursement provided.
NOTE:  Successful candidates will be required to furnish proof of COVID-19 vaccination.
How To Apply:
Send your resume and a cover letter to:
Tia Marsili, Director of Trusts
by email to:
Please include the position title in the subject line of your email.
Deadline for applications is Friday, February 24, 2023.
The Arc of Northern Virginia is an equal opportunity employer.
At The Arc of Northern Virginia, we are committed to treating all applicants and employees fairly based on their knowledge, skills, experience, and achievements without regard to race, religion, national origin, sex, age, disability, veteran status, sexual orientation, or gender identity.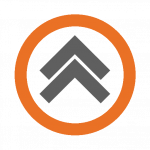 Back to Top