Position: Client Coordinator
Program:  Special Needs Trust
Employment Type:  Full Time
Location:  Fairfax (Merrifield), Va
If you have a positive attitude, pride in your work, and a passion for helping others,
you may be interested in joining our team.
Overview Description:  The Client Coordinator serves as the primary point of contact for Special Needs Trust Clients, establishing processes to support our clients and their family's long-term financial health. Reporting to the Director of Trusts, the Client Coordinator's primary responsibilities include onboarding new trust clients, educating and offering resources in response to trust related questions, providing regular status updates, and maintaining an adequate record of all client communication in the CRM system. The ideal candidate will apply analytical thinking, hands-on problem-solving and demonstrate a meaningful interest in fostering a community of inclusion for people with intellectual and developmental disabilities.
About the Special Needs Trust Program: Launched in 1998 as the Personal Support Trust, The Arc of Northern Virginia's Special Needs Trust program is for people with disabilities in Maryland, Virginia and the District of Columbia. Together with our partner and trustee Key Bank, we currently manage more than 1,600 special needs trusts. We are experts in the convergence of finance and disability policy, because we know, care for and understand people with disabilities. And daily, we assist our clients use funds from their trusts to meet their needs and support their quality of life. Serving the community is our mission.
ESSENTIAL DUTIES AND RESPONSIBILITIES:
• Onboard new trust clients in a professional, consistent, and timely manner
• Work quickly and effectively to address inquiries, initiate open lines of communication, and maintain ongoing support throughout the SNT lifecycle
• Create newly established trust client files, upload legal documents, and maintain up-to-date contact information in database
• Maintain the database to track outstanding documents
• Conduct regular, thorough internal trust reviews
• Provide online access to account statements
• Generate invoices and track billing of enrollment and renewal fees
• Actively resolve client concerns, navigate cross-agency resources, and provide sustainable solutions to complex issues
• Speak to government benefits in relationship to trusts
ADDITIONAL RESPONSIBILITIES:
• Maintain strong knowledge of applicable regulations and internal controls.
• Coordinate with and assist other trust team members.
• Attend collaborative meetings and educational events.
• Maintain well-documented policies and procedures for Client Coordinator position.
• Other tasks as assigned.
QUALIFICATIONS:
• Bachelor's degree in hospitality, communication, business administration, or a related field. Substitutable with three years of relevant work experience.
• Pre-existing knowledge of public benefit programs. (preferred)
• Proficient in Microsoft Suite, Adobe Creative Cloud, Canva, and SharePoint
• Exceptional written, oral, interpersonal, and presentation skills and the ability to effectively interface with all levels of employees and partners
• Capacity to work on multiple tasks and projects simultaneously while still meeting the priorities of the position
• Creative problem-solving skills, including negotiation and conflict resolution.
Research shows that women and underrepresented groups apply to jobs only if they feel that they meet 100% of the qualifications. If this role sounds interesting to you, we encourage you to apply. The Arc of Northern Virginia is committed to building a diverse team that draws on the strengths of people with a variety of identities, backgrounds, perspectives, and skills.
SPECIAL REQUIREMENTS:
•   The candidate selected for this position will be required to complete a Child Protective Services Registry and a Criminal Background check to the satisfaction of The Arc of Northern Virginia.
•   Valid motor vehicle driver's license is required and the candidate will be required to use their own vehicle to and from appointments and meetings, with mileage reimbursement provided.
NOTE:  Successful candidates will be required to furnish proof of COVID-19 vaccination.
Salary:  This position is posted with the starting annual salary of $51,000
Benefits:  The Arc of Northern Virginia offers health, dental, and vision benefits, as well as retirement benefits and healthcare and dependent-care flexible spending accounts. Vacation and sick leave are accrued.
How To Apply:
Send your resume and a cover letter to:
Melissa Heifetz, Executive Director
by email to:
melissa.heifetz@thearcofnova.org.
Please include the position title in the subject line of your email.
Applications will be accepted and reviewed until the position is filled.
The Arc of Northern Virginia is an equal opportunity employer.
At The Arc of Northern Virginia, we are committed to treating all applicants and employees fairly based on their knowledge, skills, experience, and achievements without regard to race, religion, national origin, sex, age, disability, veteran status, sexual orientation, or gender identity.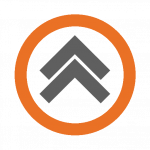 Back to Top