Position: Communications Associate
Program: Communications and Community Relations
Employment Type:  Full Time
Location:  Falls Church (Merrifield), Va   (NOTE: All staff are currently working a hybrid schedule during the ongoing COVID-19 crisis.)
Compensation: $49,000/yr, plus benefits
Application Deadline: 1/21/2022

If you have a positive attitude, pride in your work, and a passion for helping others,
you may be interested in joining our team.
WHO WE ARE
The Arc of Northern Virginia is a local chapter of the largest non-profit organization supporting thousands of people with intellectual and developmental disabilities (IDD) and their families.  Our service area includes the Cities of Alexandria, Fairfax, and Falls Church; and Arlington and Fairfax Counties.
The Arc of Northern Virginia believes that people with IDD – such as autism, Down syndrome, cerebral palsy, epilepsy, and a number of rare chromosomal disorders – belong in the community and have fundamental moral, civil and constitutional rights to be fully included and actively participate in all aspects of society.
WHAT WE NEED
We are seeking a Communications Associate to support our communications and community outreach efforts that advance the strategic mission and vision of The Arc of Northern Virginia. The ideal candidate will report to our Director of Communications and Community Relations, and work with our Director of Trusts to implement the chapter communications strategy, with a particular focus on the Special Needs Trust program. The Communications Associate will work with the Communications and Community Relations Director to define annual integrated communications strategies, define tactics, and execute the plans, supporting other chapter staff to achieve departmental goals.
We are looking for someone who can understand the facts, but sees deeper into the 'real-world impact' that policies, programs, and services have on people. Our Communications Associate will be skilled at connecting with our clients and constituents, and communicating in a manner that stirs the emotions of the intended audience, understanding that evoking emotion is how we build a coalition and advance our cause.
RESPONSIBILITIES:
•  Development and dissemination of public-facing communications products, including website content, social media posts, newsletters, brochures and publications,
•  Routine media surveillance.
•  Updating and management of the chapter's web sites, in collaboration with other staff.
•  Oversight of social media accounts, and development of new social media products, or presence on new platforms.
•  Assistance with development of audio, video or other multimedia products.
•  Research and development of data-driven communications products.
•  Support for director-level presentations and reports.
•  Support the development, marketing, and execution of workshops, webinars, conferences, and special events.
•  Response to client and donor inquiries and addressing concerns.
•  Editorial support as needed to staff.
•  Communicate effectively and frequently with colleagues and clients.
•  Other duties as assigned.
STRONG CANDIDATES WILL HAVE:
•  A demonstrated commitment to working in the nonprofit sector;
•  One to two years of relevant experience in communications, journalism, issue advocacy;
•  Ability to quickly produce clear, concise, and compelling written copy;
•  High levels of organization and attention to detail;
•  A self-starter with the ability to work effectively independently and in a team environment with diverse staff and partners;
•  Demonstrated experience in content creation for website and social media, including video;
•  Fluency in social media platforms, e.g. Twitter, Facebook, Instagram, YouTube, and LinkedIn;
•  Experience with email marketing platforms, e.g. MailChimp, Constant Contact, or similar platforms.
•  Experience with Adobe Photoshop, GIMP, Canva, or other graphic design software is a plus.
•  Experience working with people with disabilities and families and/or a working knowledge of disability benefit programs is a plus.
SPECIAL REQUIREMENTS:
The candidate selected for this position will be required to complete a Child Protective Services Registry and a Criminal Background check to the satisfaction of The Arc of Northern Virginia. Valid motor vehicle driver's license is required and the candidate will be required to use their own vehicle to and from appointments and meetings, with mileage reimbursement.
NOTE:  Successful candidates will be required to furnish proof of COVID-19 vaccination.
SALARY:
This position is being offered at an annual salary of $49,000.
BENEFITS:
The Arc of Northern Virginia offers a benefit package for full-time employees that includes paid time off, paid holidays, medical and dental insurance, health and dependent care flexible spending accounts, and a tax-deferred retirement saving account plan. Specific details of the chapter's benefits package can be discussed during the interview process.
HOW TO APPLY: 
To begin the application process, please provide a cover letter, your resume, and two writing samples (for example, a press release, op-ed, blog post, fundraising letter, etc.)  Please feel free to also submit samples of graphic design work, or links to videos you created.
Email your application package to:
Larry Rockwell, Director of Communications and Community Relations
The Arc of Northern Virginia
larry.rockwell@thearcofnova.org
Please include the position title in the subject line of your email.
Applications must be received by the close of business on Friday, January 21, 2022.
The Arc of Northern Virginia is an equal opportunity employer.
At The Arc of Northern Virginia, we are committed to treating all applicants and employees fairly based on their knowledge, skills, experience, and achievements without regard to race, religion, national origin, sex, age, disability, veteran status, sexual orientation, or gender identity.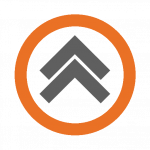 Back to Top