Position: Program Director
Program: Public Guardianship & Conservator Program
Employment Type:  Full Time
Location:  Fairfax (Merrifield), Va
Compensation:  $$63,000-$67,000

If you have a positive attitude, pride in your work, and a passion for helping others,
you may be interested in joining our team.
Overview Description: This position is a dual role that involves providing both direct services and administrative support to manage the daily operations of the public guardianship program. The role is supported under the guidance and supervision of the Director of Services, the Assistant Director of Services, and through a contractual agreement and oversight from the Division of Community Living within Virginia Department of Aging and Rehabilitative Services (DARS). The position requires providing guardianship and conservator fiduciary duties to the program's clients, while also providing management, administrative oversight, and supervisory support to a team of guardian representatives.
Essential Duties and Responsibilities:
• Maintain a caseload of guardianship clients. Duties include:
Monitor clients' well-being and ongoing care through monthly at-home or community setting visits to ensure the appropriate level of care is being provided.
Attend medical appointments, consent to medical procedures, and and make other medical decisions as needed.
Coordinate with clients' representative payees to assist in managing benefits and budgeting for clientele.
Collect clients' medical records, personal documents, and other pertinent documents for record filing and case monitoring.
Participate in team meetings and collaborate with support team to review the clients' care and service plans and make necessary adjustments and/or arrangements if the service plan is inadequate.
Complete all required monthly documentation and maintain for record keeping and reviews.
Complete annual reports for local adult protective services agencies, and develop annual care plans.
On a rotational basis, respond to emergency calls for situations requiring decisions or support.
• Supervise, conduct team meetings, and provide clinical and technical support to public guardianship services staff.
• Conduct file reviews, respond to onsite and desk audits from DARS.
• For Conservator clients, manage clients' monthly budget and expenses to include monitoring income and bill payments, and facilitate purchases on behalf of the client.
• Collaborate with The Arc's accountant to manage client accounts and ensure accurate reconciliations.
• Facilitate multi-disciplinary team meetings every other month or as needed.
• Receive and process referrals from professionals in the community to expand services to vulnerable populations.
• Review and submit quarterly and annual reports to the DARS.
• Ensure that rendered services comply with state contract requirements and are provided within standards.
• Renew public guardianship contract and operating budget annually or as needed.
• Attend required meetings and trainings, including an annual guardianship conference through DARS, to update and expand knowledge of various topics related to guardianship duties, laws, and regulations.
• Establish a network of relationships with public and private entities to identify local community needs.
• Establish and maintain strong collaborative relationships with local circuit courts, Community Service Boards, hospitals, the Commissioner of Accounts, and other relevant agencies.
• Work with attorneys to obtain court-appointed guardianship and conservator fiduciary duties on behalf of the organization. Participate in court hearings and proceedings to qualify as a guardian or conservator for new clients.
• Utilize public speaking skills to give presentations and educate the community and partner agencies about the public guardianship program.
• Evaluate opportunities for program expansion when appropriate.
Required Abilities:
• Analyze and interpret state and local policies, legal authority laws, and regulations related to the implementation of the Public Guardianship program
• Manage, supervise, and support a team of staff using supportive practices
• Ability to establish team approaches, accept and provide feedback, and maintain effective inter- and intra-agency working relationships
• Communicate effectively, both orally and in writing
• Ability to meet deadlines
• Ability to manage crisis
• Ability to work flexible hours for evening commitments and occasional weekends
Knowledge and Skills:
• Knowledge of local and state disability-related programs
• Strong connections and workable relationships with disability-related private and public agencies
• Experience conducting utilization reviews and developing procedures and tools to maintain a review schedule
• Strong background in implementing the principles and practices of management and supervision
• Good judgment and communication skills
• Excellent organizational and time management skills
Hours:  The hours for this position can be flexible, although the hours may include evening and weekend commitments. There is also an expectation that the program director will be on-call for emergencies, with rotating support from staff and supervisors. This position is primarily community-based, with once-a-week office time to connect with organizational staff for networking opportunities and meet with supervisory staff to provide updates on the program. The program director must pass a 90-day work period upon completion of required training.
Minimum Qualifications:  The program director must be a full-time employee and possess a bachelor's degree from an accredited four-year college or university, or any equivalent combination of education, experience, and training. They should have at least 5 years of professional work experience in human services fields such as Social Work, Psychology, or Sociology. The candidate should have excellent communication skills, both oral and written and be able to demonstrate practical interpersonal communication principles and techniques. They should possess strong critical thinking abilities to advocate for and navigate through complex systems. The candidate should be organized and have the ability to multitask. Previous supervisory and management experience, as well as prior experience of working with individuals with disabilities, is essential. The program director should also be competent in decision-making and establishing positive relationships with various groups and individuals. They should be capable of providing support and guidance to those providing guardianship supports. The program director must also attend all training activities required by The Arc's organization and contracting entity relevant to acquiring and demonstrating competencies of the position.
Preferred Qualifications:  Bilingual in Spanish or other languages. Experience with Microsoft Office and database applications. Knowledge of treatment modalities and intervention techniques, such as behavior management, independent living skills training, supportive counseling, family education, crisis intervention, discharge planning, and service coordination. Previous case management experience and/or prior experience directly working with individuals with disabilities. Extensive knowledge of public administration, organization, and management principles, and the ability to apply these principles in implementing general regulations.
Salary:  $63,000-$67,000 per year.
Benefits:  The Arc of Northern Virginia offers health, dental, and vision benefits, as well as retirement benefits and healthcare and dependent-care flexible spending accounts. Vacation and sick leave are accrued.
Special Requirements:  The candidate chosen for this position will be required to complete a Child Protective Services Registry, a Criminal Background check to the satisfaction of The Arc of Northern Virginia, and a drug screening. Work within a public guardianship program requires that an individual shall not have been convicted of any criminal offense involving any physical attack, neglect, or abuse of a person, lying, cheating, or stealing, nor convicted of any felony. A valid driver's license is required, and the candidate will be required to use their vehicle for travel to/from appointments. Transporting clients is strictly prohibited. Mileage reimbursement will be issued upon receipt to The Arc of Northern Virginia.
How To Apply:
Send your resume to:
Cheryl Johnson, Director of Services
Via email to:
cheryl.johnson@thearcofnova.org.
Please include the position title and your last name in the subject line of your email.
Closing Date:  Open until filled.

The Arc of Northern Virginia is an equal opportunity employer.
At The Arc of Northern Virginia, we are committed to treating all applicants and employees fairly based on their knowledge, skills, experience, and achievements without regard to race, religion, national origin, sex, age, disability, veteran status, sexual orientation, or gender identity.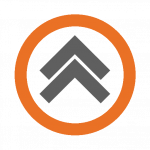 Back to Top