In this series of posts, we present the testimonies our advocates have bravely shared in various Town Hall meetings held in conjunction with the 2023 Virginia General Assembly session. In each case, these stories highlight the real-world, everyday impact that current policies have on thier lives, and the importance of enacting our Legislative Agenda items.
Andrea Carpenter, mother of 15-year-old Lila, describes the transformative power of even a moderate amount of respite for her family. She supports the proposed Core Services Waiver, part of The Arc's 2023 legislative priorities. Read her thoughts on how this could help Virginia families like hers.
———-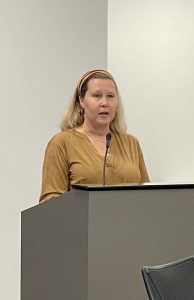 My name is Andrea Carpenter. My 15-year-old daughter Lila has an intellectual disability, autism, 2 communication disorders, anxiety, ADHD, and a mood disorder that makes it challenging for her to regulate her emotions. Lila has been on the waiver waitlist for 10 years.
I'm here today to urge you to support all The Arc 2023 legislative priorities, as the Arc staff have an excellent handle on what families need. Specifically for my family, Lila is six years away from needing the supported housing and employment provided via a full waiver, but the respite care funding and case manager that would come with the proposed Core Services Waiver would make a world of difference to us. I'm sure of this because we saw last year that even a little respite care works magic on our well-being.
Despite her disabilities, Lila is smart in many ways and a great kid when in a familiar environment with a predictable routine. But social events and generally being out in public are difficult for Lila, as she struggles to communicate and does not always know what will happen. Things my husband, 12-year-old son and I enjoy, like parties, dining out, shopping, hiking and touring stress Lila out. She begins to frazzle within 20-30 minutes and becomes loud, destructive and sometimes violent if she can't leave.
We make a decent living and have good health insurance, but Lila's ongoing medical and therapeutic interventions are a budget buster, leaving little leftover for special needs caregivers. So, for many years my husband and I rarely went anywhere together, as one of us always needed to be home with Lila. This was hard on our marriage and not ideal for our son who benefits from being out and about in our vibrant area with both of his parents.
Last year our pediatrician turned us on to the Virginia Lifespan Respite Voucher Program through which the Virginia Department for Aging and Rehabilitation Services can provide families with $595 a year for respite services. A core services waiver case manager would really help our family identify these sorts of programs. The dollar amount was modest, but my husband and I were able to take our son to Fells Point, Old Town, The Dulles Air and Space Museum, up the Washington Monument and to see the National and state Christmas trees. The three of us had a blast and Lila was happy at home with a qualified sitter. Seriously, the whole mood in our house lifted with a few fun days out. Imagine what regular respite could do.
Thank you for your interest in supporting people with disabilities and their families.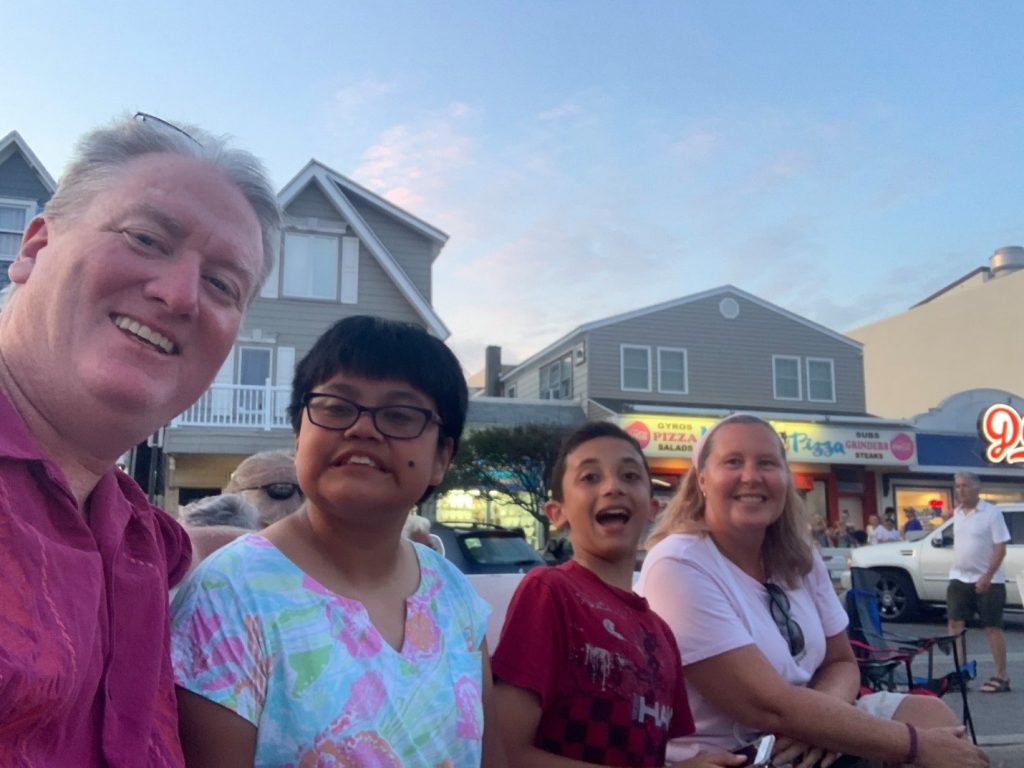 ———-
The Arc of Northern Virginia and many others are working to make Virginia more supportive, inclusive, and equitable for those with IDD.  We invite you to find out more by visiting us at https://thearcofnova.org/advocacy/