The Arc of Northern Virginia held it's Annual Meeting and 2017 Board Election on November 15, 2016 at the Columbus Club in Arlington.
"2016 has also been a year of forging new relationships, achieving new growth, and demonstrating our firm commitment to supporting people with intellectual and developmental disabilities and their families throughout the entire life span."  Matt Leland, Board President, stated as he gave a "State of The Arc of Northern Virginia" speech. You can read entire "STATE OF THE ARC OF NORTHERN VIRGINIA" HERE .
The "Jessica Burmester Volunteer Award" was awarded to a Compass team for their pro bono consulting services to help us develop a Strategic Marketing Plan. Over the course of about 9 months, we worked with these 8 amazing volunteers with expertise in marketing who developed a marketing strategy that will enable The Arc of Northern Virginia to engage and educate businesses in Northern Virginia so they can better support their employees who have a loved one with a disability.

Pictured: (l-r) Rikki Epstein, Executive Director, The Arc of Northern Virginia, Scott Dulman, Director of Cloud Solutions and Analytics Product Marketing at Ellucian, Lauren Fox, Digital Risk Manager with Capital One, Audrey Speer, Senior Consultant at Booz Allen Hamilton, Erin Langley, Vice President of Global Brand Marketing at Lansinoh, Andrea Koenig with Germany Trade & Invest, Raj Kabade, who at the time of the project was Senior Analyst, Marketing and Analytics with Capital One, and Matt Leland, Board President.
Judi Garth awarded the "Rusty Garth You are the Change" Advocacy Award to Christine Plummer (not pictured) who has made a significant difference through her extensive advocacy activities across the state.
We featured guest speakers, Shelley Belgard and Bill Ott, and their families joined them as they shared their story of two adults with developmental disabilities who fell in love and married.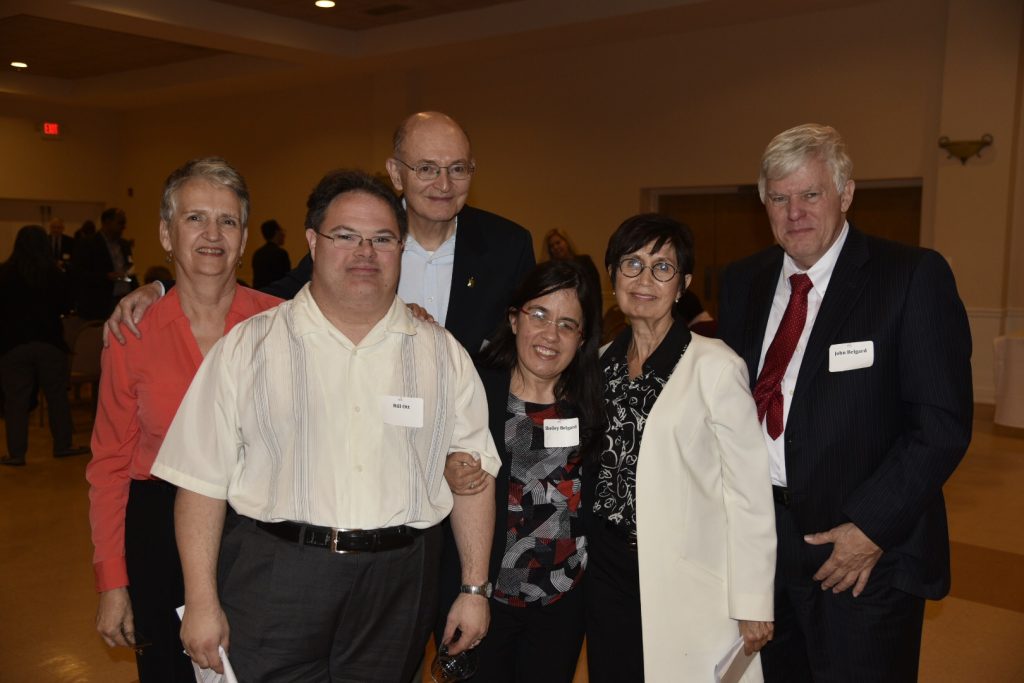 Pictured Mary Ott Bill Ott, Edward Ott, Shelley Belgard, Gail Belgard, and John Belgard,