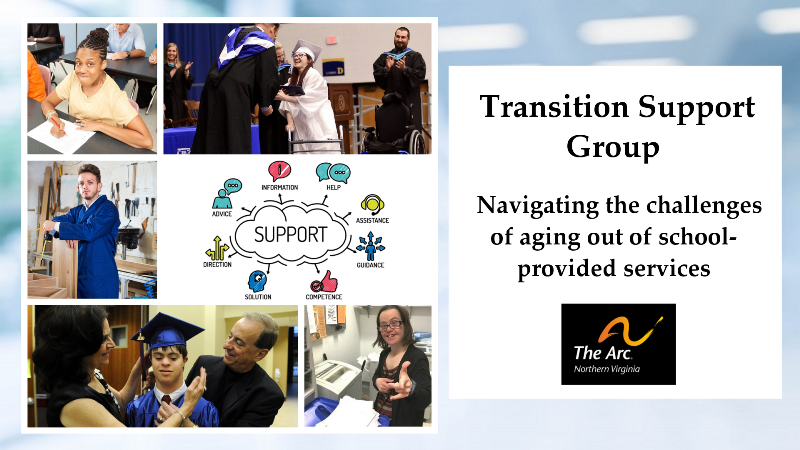 Date:  Saturday, April 15th
Time:  10:00-11:30am
Location:  Abiding Presence Lutheran Church, 6304 Lee Chapel Road, Burke, VA 22015
Topic this Month: Day Support Programming
This month's support group will focus on Day Support Programming. The facilitator will try to connect families with existing resources in the community if they are not already familiar with them. Please bring your experiences and questions to this meeting!
Take a look at this list of day support programs, and let us know if you have additional agencies to add to the list. Where are there gaps? How do we fill them? Let's think outside the box and see what we come up with!
Nicole Zupan will facilitate this group. In addition to being a support coordinator at The Arc of Northern Virginia, Nicole is the parent of a young adult on the DD waiver waitlist who has recently exited the school system, so she knows well the challenges of trying to navigate the various options available to those still on the waiver waitlist. Nicole has been an active advocate for families over the last 15 years. She is a longtime member of Parents of Autistic Children of Northern Virginia (POAC-NoVA), and served as POAC president for 3 years. She has created family support groups at elementary schools for families of children with special needs. Before coming to the Arc she was a special education teacher with Fairfax County Public Schools, opening up two enhanced autism programs at two Title I schools. She is also on the board of Autism Community Alliance, a nonprofit hoping to provide day programming with meaningful opportunities in the community for young adults who have exited the school system.