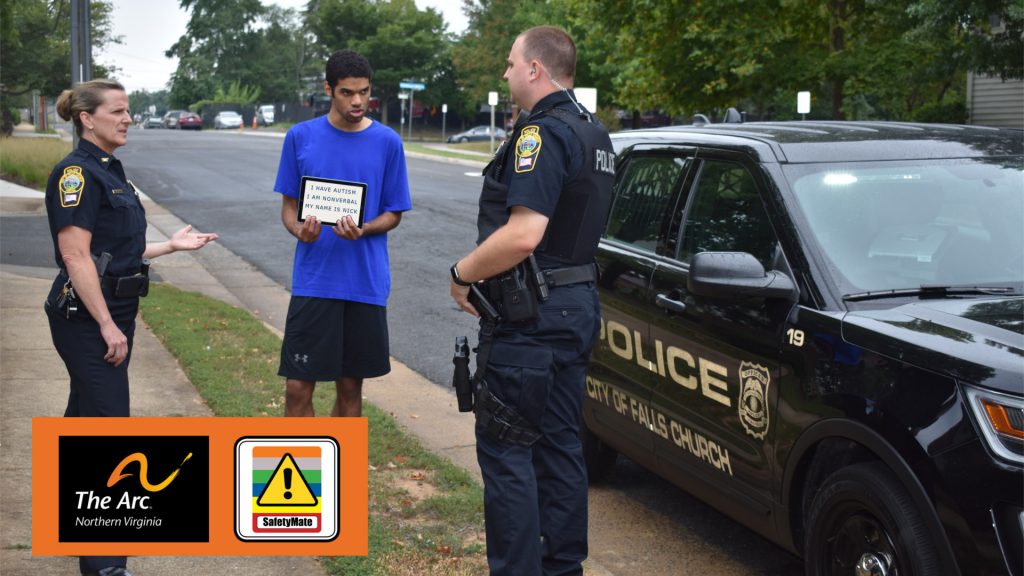 The Arc of Northern Virginia, and our SafetyMate program are featured in a story from Next for Autism.  The blog article "There May Be An App For That" discusses our exctiting use of technology to enhance the lives of people with developmental disabilities, and specifically how to help keep them safe.
In April we announced a generous grant from NEXT for AUTISM to create a new project "SafetyMate – Helping People with Autism Navigate Life Safely." SafetyMate will join TravelMate and EmployMate, our first two tools that foster independence in people with disabilities. And last month the SafetyMate steering committee held their first meeting to set the parameters for creating the curriculum and subject matter to be included.
The NEXT for AUTISM Grants Program supports organizations that provide educational, employment, social and community-based services to improve outcomes for individuals with Autism Spectrum Disorders and their families. It is funded by proceeds from the Night of Too Many Stars comedy benefit, hosted by former Daily Show host Jon Stewart.
We are grateful to NEXT for Autism for recognizing The Arc of Northern Virginia's commitment to creating innovative strategies and tools that support people with disabilities.