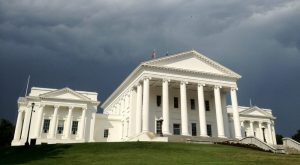 The Virginia General Assembly ended their session as scheduled on March 10th, but without passing a final budget.  Governor Northam has called them back to session beginning on April 11th to come to final decisions on the budget and pass a budget he can sign.  The biggest barrier to passing a budget was the decision of the House to expand Medicaid coverage, while the Senate opted not to do so.  For more information on the budget as introduced, budget amendments, and other budget updates, visit the state budget website.
The House and the Senate both appoint a small number of members to meet and reconcile the budget.  These "budget conferees" need to hear from you about your priorities, including the waiting list for Medicaid Waivers.  The conferees from Northern Virginia are listed below and you can contact them to ask for their support of DD issues.
•  Senator Janet Howell, district32@senate.virginia.gov
•  Senator Dick Saslaw, district35@senate.virginia.gov
•  Delegate Paul Krizek, delpkrizek@house.virginia.gov
•  Delegate Mark Sickels, DelMSickles@house.virginia.gov
Meanwhile, local County and City budgets are also released and accepting public comment.  The Arlington County budget proposes a number of cuts to Human Services, but no cuts that are expected to directly affect DD Services at this time.  We are advocating for a pilot "Pathways to Career" program which would help individuals in day programs interested in work start making that transition.  This move is not only in keeping with best practices and our Department of Justice settlement, but it is at the request of the County residents with developmental disabilities who want to work.  To see the draft budget and sign up to speak at the budget hearing on April 3rd, visit the Arlington Budget webpage.
Fairfax County has released a draft budget, which includes a real estate tax increase of two and a half cents.  This budget allows for funding needs in education and other top priorities to be met.  Services for the 2018 Fairfax County Public Schools graduates with developmental disabilities are funded this year through an existing pot of money.  The Arc of Northern Virginia will be at the budget hearing on April 11th to speak in favor of the tax increase and ask the Board of Supervisors to ensure the DD grads are funded for the future.  To see the draft budget and sign up to speak at the budget hearings April 10th-12th, visit the Fairfax Budget webpage.