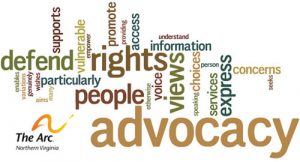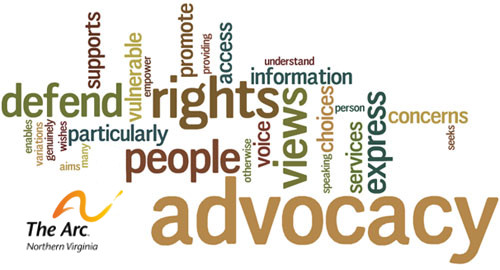 Yesterday Virginia Governor Ralph Northam released his budget proposal for the 2019 General Assembly.  As you can imagine, it is hundreds of pages of details.  Since this is the second year of a two-year budget, there is less big news than we'll see when we start a two year budget.  This is really just adjustments to funding already budgeted.
I've created a (very) quick list of the items that I see that will impact the DD Community most.  Note the increase in funding for crisis services and ending seclusion and restraint.  There are no new Waivers added to the slots already planned in this budget.  That means we will need to do a lot of work to get more!
So, what do you do now?  Let's advocate together!
1.   Join our webinar at 3 PM today when we overview our state legislative priorities and talking points.  We'll share information on how you can speak about these priorities in big speeches, letters, and casual conversations.  You'll leave fully understanding what we'll be fighting for in 2019 and how to help.  CLICK HERE to register for the webinar.
2.  Come to support our speakers at upcoming budget hearings and town halls.  We'll need attendees wearing black and white to come and cheer on our speakers at hearings on Thursday January 3rd (AM in Fairfax, PM in Arlington) and Saturday, January 5th (AM in Fairfax).  Download the "Early January Hearings" list document.  Email me to let me know if you can join!
3.  Plan to come to local town hall meetings!  They're local, fast, and a great way to advocate.  Some are already on the books and we need a speaker for each of them.  More will be coming.  Email to let me know if you can attend, speak, or want to keep updated on new offerings.
• Saturday, January 12th at 2:30 PM for McLean, Tysons, N. Arlington, and Great Falls
• Saturday, January 19th at 9:30 AM for Delegate Krizek, Senator Ebbin, and Delegate Surovell
• Saturday, January 19th at at 12 PM for Delegate Krizek, Senator Ebbin, Delegate Sickles, and Delegate Surovell
4.  Join us in Richmond.  We'll be carpooling to Richmond on January 23rd and taking a charter bus from The Arc of Northern Virginia on the 30th.  We'll have planned meetings with legislators to deliver the message that DD services need funding and change!  Email me to let me know if you can join.
With Thanks,
Lucy
Lucy Beadnell
Director of Advocacy
lucy.beadnell@thearcofnova.org
703-208-1119 x116
To sign up to receive personal emails from me about advocacy or other events, please let me know you'd like to be on my advocacy listserv.