The Department of Behavioral Health and Developmental Services (DBHDS) is the state agency tasked with redesigning and overseeing the Medicaid Disability Waivers. Each Wednesday from July 13, 2016 to August 31, 2016 they are hosting an 11 AM-1 PM public conference calls…
to listen to concerns, answer questions, and share information. Anyone is welcome to call in.
No RSVP is required.
The next call is on: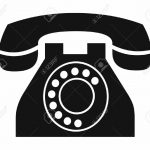 Wednesday, July 20, 2016
11:00 am – 1:00 pm
Dial-in Number: 1-844-253-8003
Conference ID: 45936246
Check out the complete schedule of calls here.