---
We can think of no greater measure of our commitment to our mission, than to do whatever it takes to serve our families. The mission of The Arc of Northern Virginia will always be the commitment to creating opportunities for people with intellectual and developmental disabilities to live inclusive and meaningful lives – not just in times of crisis – but for their whole lives.
The coronavirus crisis is creating incredible hardships for families caring for a loved one with an intellectual or developmental disability. Every day parents and caregivers turn to The Arc of Northern Virginia. Our programs, services, and advocacy are vitally important in these difficult times.
The Arc of Northern Virginia can and will continue to deliver lifesaving service and critical information, education, and referrals to our families. Our work is too important. Lives hang in the balance. But we can only be there for those families if YOU are there for us in this time of crisis.
Find a repository of information and resources in one place, for easy reference. Many great resource documents are being developed by partner agencies here in Virginia and across the country. We'll post many of these to our website so that you have access to everything in one, easy to find location.
Ask specific questions about developmental disabilities, and you'll get an immediate response with links to some of our most commonly used resources. Then you'll get a personal follow-up response from an expert staff member to help you find anything you need and give you a point of contact for future questions.

We've curated a 'one-stop shop' full of fact sheets, one-pagers, handouts, guidebooks, and FAQ's.  These guides and documents contain a wealth of information, and we are constantly adding new resources to the library.  Be sure to bookmark the link so you can easily find the information whenever you need it.

Our YouTube channel is filled with recorded webinars to help you hear and see answers to your most difficult questions.  There are over 100 videos posted, on a dynamic range of subjects.
The Arc of Northern Virginia office was closed beginning on Monday, March 16th, and will remain closed as long as Governor Northam's stay-at-home order remains in place to combat the spread of the coronavirus. However, The Arc of Northern Virginia has not ceased operations.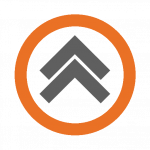 Back to Top
---
For more information on supporting The Arc of Northern Virginia, please contact
Howard Stregack, Director of Development, at 703-208-1119 ext. 102 or email HStregack@TheArcofNoVA.org.
The Arc of Northern Virginia (Tax ID# 54-0675506)