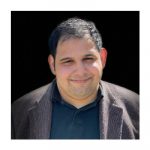 Earlier this year, The Arc of Northern Virginia launched The Frank Trippett Advocacy and Outreach Fellowship, and Joe Albert was hired as our first Fellow. In this series of articles, Joe shares his perspectives on the Legislative Agenda items for the 2023 Virginia General Assembly session.
———-
Legislative Agenda Item: Address Risks to DD Waiver Eligibility with Regard to Income Limits
There is a need to protect waiver eligibility for people receiving SSDI and other benefits from their parents. As the law now stands, these benefits can prevent a person with a DD waiver from working, or cause them to lose their waiver entirely.
———-
Most people would agree that it is only fair to encourage those with disabilities to apply for, be coached, and be hired for jobs. Doing so is a valuable tool for the individual and the community. But, like so many things for individuals with disabilities, nothing is as simple as it seems, especially for those on the Developmental Disability (DD) Waiver. The DD waiver acts as a stabilizing force in the community. Aide includes supported employment support, respite care, case management, crisis support, and much more. It is an invaluable tool for families and the disabled community, increasing quality of life, building much-needed skills, and lowering the need for the use of crisis services by state or local governments.  It is an invaluable tool, but its regulations are causing massive concerns.
In early 2023, The Arc of Virginia and The Arc of Northern Virginia plan to lobby the General Assembly to make the intersection of work and DD Waiver services more functional.  Now, there is a shortcoming in the Waiver rules that make working difficult, and increasingly difficult over time because more income earned, even at poverty levels, can cause someone to lose all of the life-sustaining care they receive through their Waiver.
All adult DD Waiver users must receive Social Security income, which starts at $914/month (2023 number).  As the parents of Waiver users retire, the income bumps up.  When the parents pass away, the income bumps up again.  Neither of these relatively small increases can be turned down, but they do push people with disabilities against the monthly Waiver income cap ($2742/month in 2023), which can cause a loss of all support services.  It creates a culture and environment that purposely pushes the family and their son or daughter under the poverty line and penalizes the individual for attempting to work. This dilemma diminishes the quality of life of disabled individuals and their families.
The situation has reached a crisis point for many, preventing people with disabilities from either working jobs they want, preventing them from working longer hours, or forcing unemployment by choice. Its effects have been adverse on the local economy, the state, and the disabled community, and must be addressed.
The Arc of Northern Virginia has pushed long and hard on this issue, and sees a pathway to progress in the already existing Medicaid Works program. The Medicaid Works program has historically allowed Medicaid insurance users to "buy into" Medicaid, even as their incomes rose beyond the traditional income cap.  However, DD Waiver users have not been allowed to use Medicaid Works in the past.  By eliminating this restriction, we can encourage work, independence, skill growth, and peace of mind.
To many, work provides meaning and purpose to their life, a sense of well-being. It is an economical, social, and supportive safety net. It is a foundational cornerstone of our country's culture and even permeates through our lives so much that it is one of the first questions that we ask people when introduced to each other.
When we lose our jobs or are at risk, depression- fear, and panic are many of the feelings we feel. It's perhaps why the most significant economic downturns in the US's history to them are the great panic and the Great Depression. Jobs hit us at our soul and go beyond being a repetitive task that we must go to every day. There is no difference in feelings for those with disabilities and their families. It is time for a change that will encourage and incentivize DD Waivers to work.
The Arc of Northern Virginia and many others are working to correct this flawed approach, and we invite you to find out more by visiting us at https://thearcofnova.org/advocacy/