About the Event                    Purchase Tickets                    Sponsors                    Sponsorship Opportunities
Saturday, November 3, 2018
6:00 p.m. – 11:00 p.m.
International Ballroom at the Hilton McLean Tysons Corner
You're invited to walk the red carpet, pose for paparazzi, and experience the fun of Tinsel town. 
This year, The Arc of Northern Virginia's fall fundraising gala Goes HOLLYWOOD!

The star-studded evening features:
Open-bar Cocktail Reception  ♦  Silent Auction  ♦  Seated, Gourmet Dinner  ♦  Live Auction  ♦  Amazing Live Music and Dancing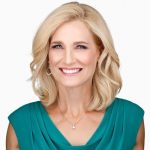 Our celebrity Master of Ceremonies is Emmy Award-winning journalist Peggy Fox from WUSA9. Ms. Fox been a dynamic and engaging host for past galas, and we are thrilled to welcome her back again this year.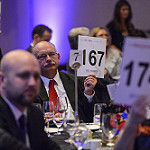 An incredible collection of items has been curated for the LIVE and SILENT Auctions.  Bid on vacations, sports and theater packages, jewelry and fine arts, gourmet meals, spa treatments, and much more!  Preview the items here in the 2018 Auction Catalog.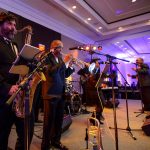 Live dance music will be provided by the fabulous David Akers and the Soul Shakers. These energizing band of musicians includes a horn section and a rhythm section that is second to none. We hope you'll come ready to dance and enjoy songs from the soundtrack of your life.
Tickets Sales are Now Underway!
Full-price, single tickets for The Arc of Northern Virginia Goes HOLLYWOOD Gala are $275.

Red Carpet Level Sponsor
Blockbuster Level Sponsors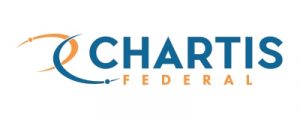 The Church Family     ♦     Julie and Mike Connors
Silver Screen Level Sponsors
Access National Bank
The Burke Family
The Egan Family
Rikki Epstein and Family & Friends
Kelly and Allen Harbitter – Harbitter Family Foundation
Claude and Nancy Keener Charitable Fund
Key Private Bank
The Pedlikin Family
Christine and Steve Plummer
Volunteers of America Chesapeake
Alex Yellin and Sheila Billingsley
Box Office Level Sponsors
Belkowitz Law, PLLC
The Burmester Family     ♦     Chimes Virginia
Sue and Ken Cohn     ♦     CRi (formerly Community Residences, Inc.)
Conner and Sharon Cummings     ♦     Scott and Patricia Dulman
Engage Behavioral Health     ♦     Isa and Stefanie Farhat and Family
Mark Friese – Merrill Lynch Special Needs Planning Group
Hale Ball Carlson Baumgartner Murphy, PLC
Paul and Maureen Hallman     ♦     Hartwood Foundation, Inc.
King & Spalding LLP     ♦     L'Arche Greater Washington DC
Maryn and Michael Leland     ♦     Lutheran Family Services of Virginia
The Nannini Family     ♦     Needham Mitnick & Pollack, PLC
David J. O'Connor     ♦     Ross, Langan & McKendree LLP
Silvia Sagari, PhD     ♦     Tom and Carol Skelly
Sprint Business     ♦     St. John's Community Services
Michael and Karen Thomas     ♦     Linda and Frank Trippett
UnitedHealthcare     ♦     Uptown Bus
Carol and Tom Wheeler     ♦     Hannah Wilklow Fund
(sponsor list updated as of 10/19/2018)
---

Sponsorship Opportunities
Since our first gala event in 2007, we have been fortunate to have the support of generous businesses, corporations, organizations, families, and individuals.  Our gala sponsors, through their contributions to the event, help ensure that the funds raised from this signature event are maximized to support and expand programs and services to the individuals and families we serve.  It's also a great way to associate your name with a highly-respected charitable organization and at the same time demonstrate your commitment to serving our community.

The Gala helps to raise important funds that make possible all of our programs, services, and advocacy education for people with intellectual and developmental disabilities and their families.  Please join us in making this year the most successful in The Arc of Northern Virginia's history of serving our community.

For more information on The Arc of Northern Virginia Goes HOLLYWOOD Gala, please contact Howard Stregack, Director of Development by phone at 703-208-1119 ext. 102, or email HStregack@TheArcofNoVA.org.
---