About the Event                              Purchase Tickets                              Sponsorship Opportunities
Demonstrate your company's commitment to community involvement.
Show you care for individuals with disabilities, their families and caregivers.
<<  Download the full Sponsorship Opportunities Packet  >>
Since our first gala event in 2007, we have been fortunate to have the support of generous businesses, corporations, organizations, families, and individuals.  Our gala sponsors, through their contributions to the event, help ensure that the funds raised from this signature event are maximized to support the and expand programs and services to the individuals and families we serve.  It's also a great way to associate your name with a highly-respected charitable organization and at the same time demonstrate your commitment to serving our community.
There are a range of sponsorship packages, designed to offer the maximum value to all types of businesses, from corporations and large companies, to medium- and small-businesses, and even sole-proprietors.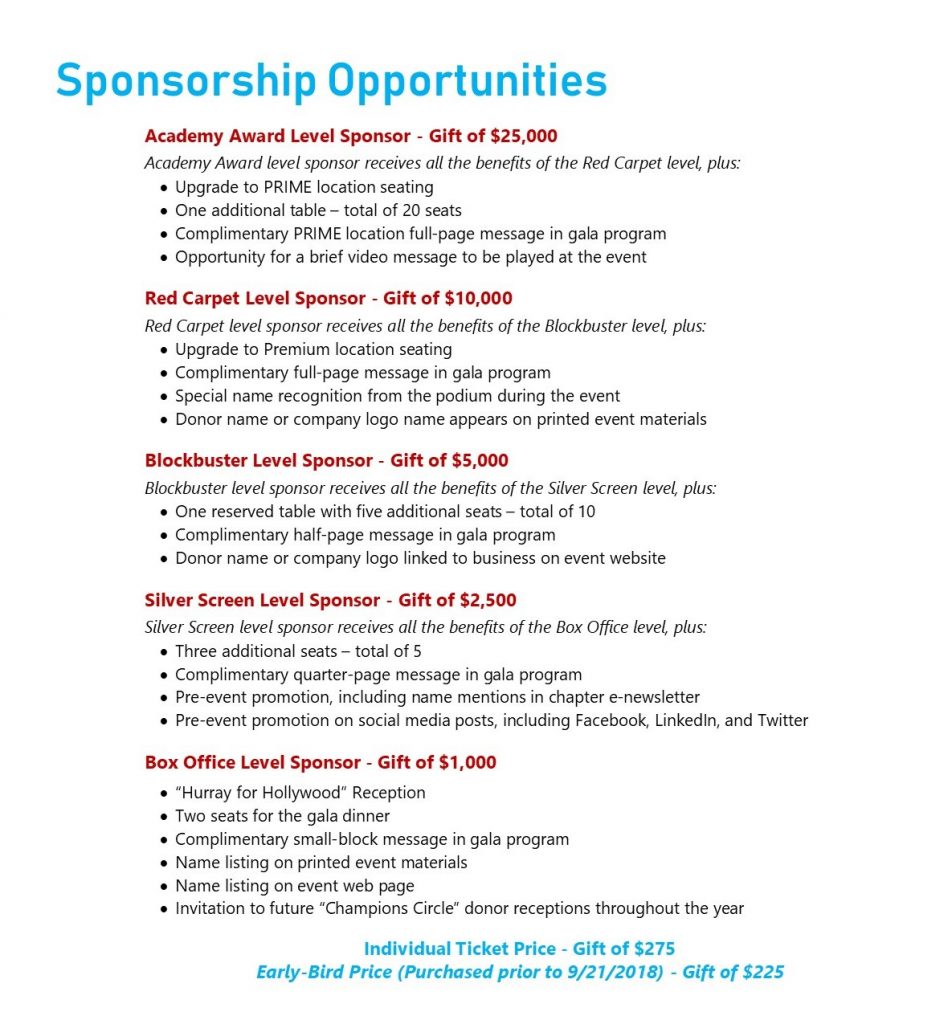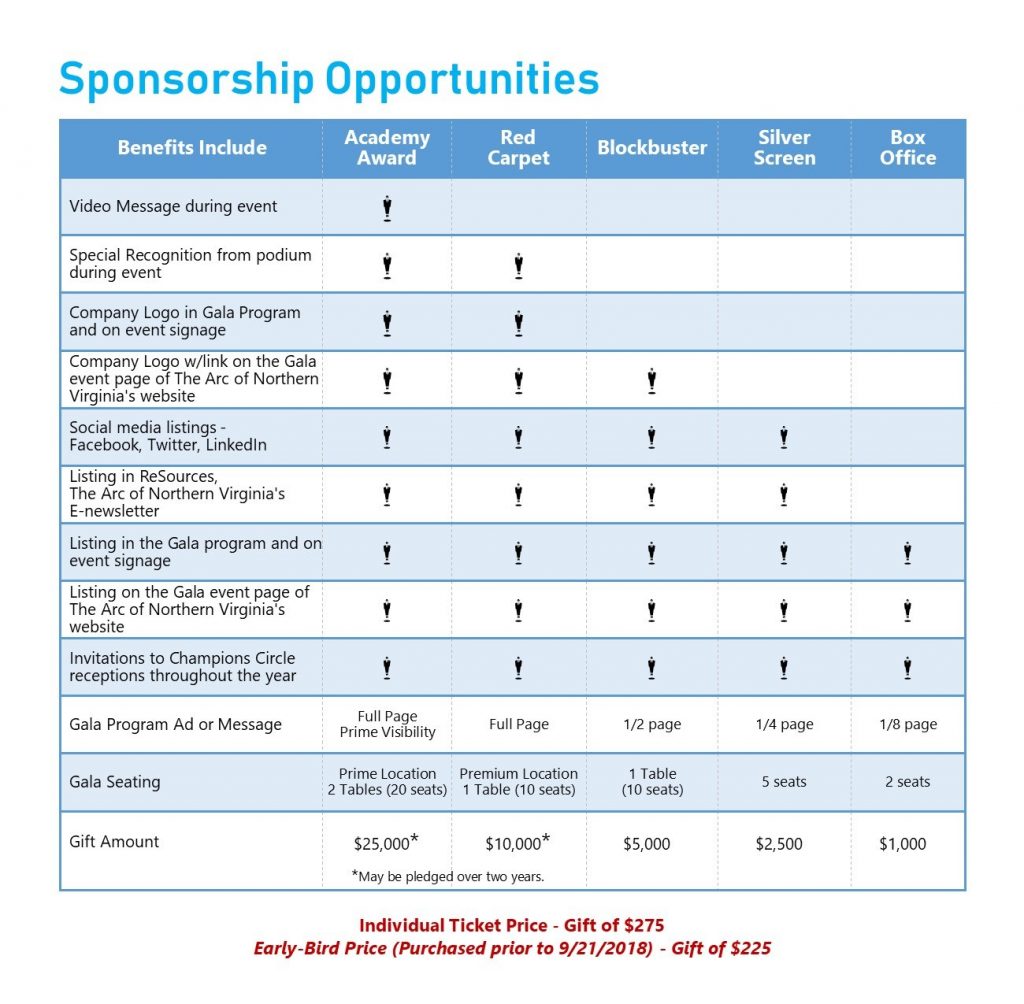 The Gala helps to raise important funds that make possible all of our programs, services, and advocacy education for people with intellectual and developmental disabilities and their families.  Please join us in making this year the most successful in The Arc of Northern Virginia's history of serving our community.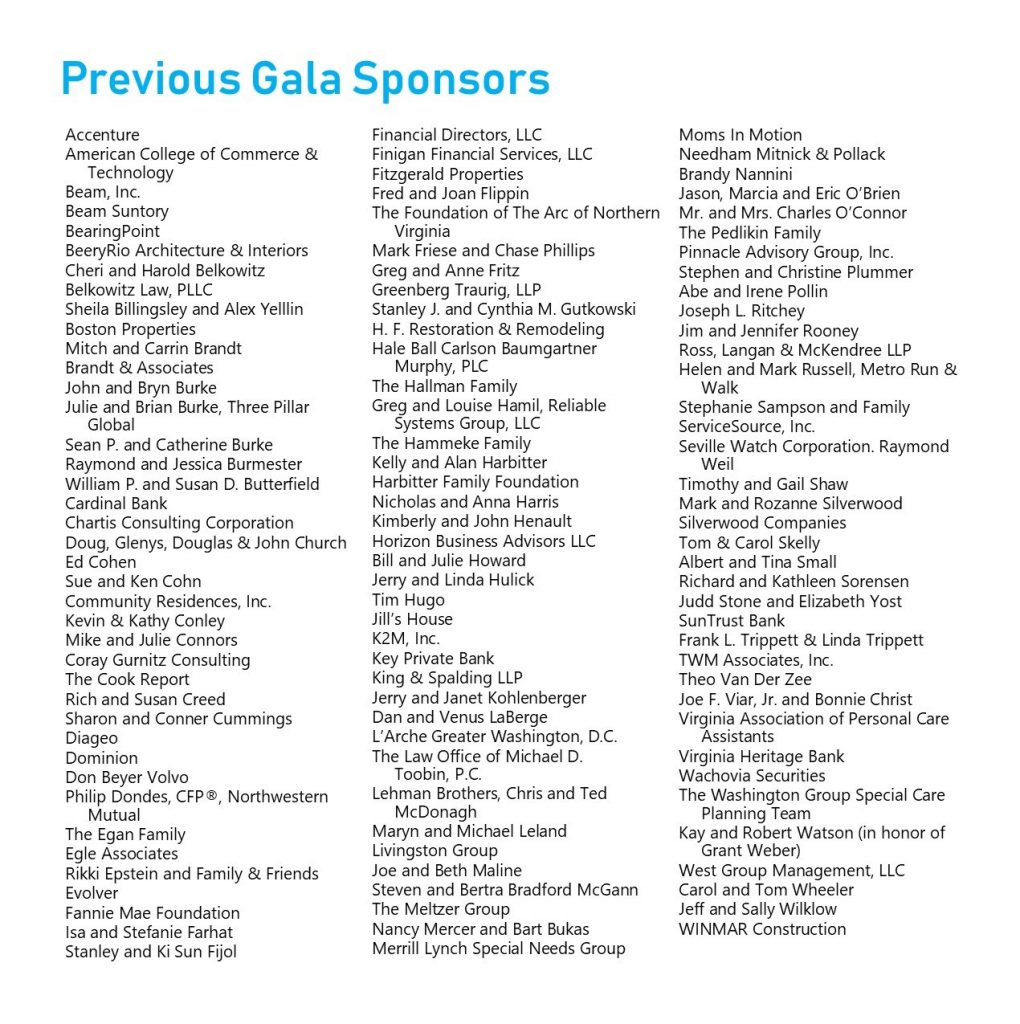 For more information on supporting The Arc of Northern Virginia Goes HOLLYWOOD Gala with a sponsorship, please contact Howard Stregack, Director of Development, at 703-208-1119 ext. 102 or email HStregack@TheArcofNoVA.org.
---