Super Early Bird Tickets On Sale Now!
About the Event                             Purchase Tickets                              Sponsorship Opportunities
Tickets Price Schedule
Super Early Bird Tickets
$225 each
August 1-31, 2022
Early Bird Tickets
$250 each
September 1 – October 7, 2022
Regular Tickets
$275 each
October 8-29, 2022

Questions?
---
For more information on The Arc of Northern Virginia 60th Anniversary Gala Celebration, please contact Howard Stregack, Director of Development by phone at 703-208-1119 ext. 102, or email HStregack@TheArcofNoVA.org.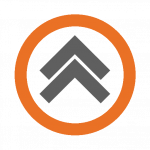 Back to Top