---
Tuesday, August 16, 2022

5:30 to 7:00 p.m.

In the parking lot at the Fairfax County Firearms Training Unit
3721 Stonecroft Blvd., Chantilly, VA 20151
* * * * *
Years of data tell us that people with disabilities are more likely to encounter law enforcement than typically developing peers, and more likely to struggle to navigate that interaction. We're here to help you get ready for any police interactions so you feel safer and readier, and to give officers a chance to learn directly from people with disabilities and their families. The idea of interacting with police officers can feel intimidating, especially if you or your loved ones have a disability. One of the best ways to manage that anxiety and prepare yourself for a successful real world interaction is to practice!
The Arc of Northern Virginia is partnering with the Fairfax County Police Department to offer a great opportunity for people with disabilities and their loved ones to practice police interactions.
For this event, participants can engage in a practice police encounter with Fairfax County Police officers going through an advanced Crisis Intervention Training (CIT) class. Participants will simulate having their car pulled over by a patrol car with its lights and siren. Officers will approach the car and pretend to conduct a traffic stop or car accident response, just as they would if it were real. In addition to the officer conducting the traffic stop, participants can also have an officer in the car, explaining what's happening and how best to respond to a stop or accident. Afterwards, participants are also welcome to exit the vehicle and talk with officers, ask questions, and share your concerns. This is a learning opportunity for the officers, too.
This event is open to anyone with any disability or general anxiety about police interactions, regardless of where they live. The person with a disability can be the driver (licensed or unlicensed and getting ready to drive), or a passenger or bystander.
These sessions are free, but preregistration is required.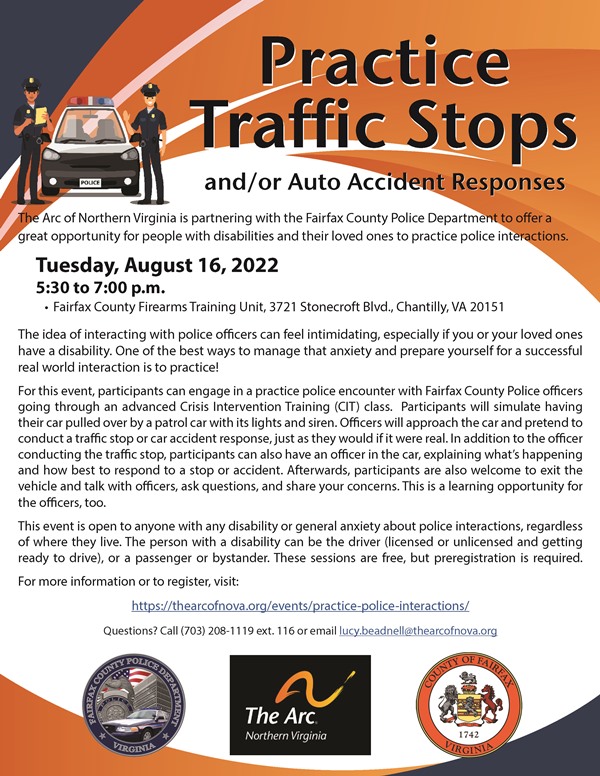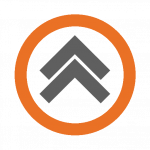 Back to Top
---