Do you struggle with disability services terminology?  You're not the first, and you're certainly not alone.  The acronyms alone can be confusing.  That's why we've put together this glossary.  Here you'll find some key terms that relate to the intellectual and developmental disabilities (ID/DD) community.  This electronic glossary is a living document and meant to be periodically updated as terms in our field evolve.
---
#

   

A

   

B

   

C

   

D

   

E

   

F

   

G

   

H

   

I

   

J

 

K

   

L

   

M

   

N

   

O

   

P

   

Q

   

R

   

S

   

T

   

U

   

V

   

W

   

X

   

Y

   

Z
---
I
| | |
| --- | --- |
| impairment-related work expenses (IRWE) | SSA deducts from your gross earnings the cost of certain impairment related items and services that you need to work. Examples of such items are attendant care services, certain transportation costs, medical devices, medications, and residential modifications, among others. |
| incapacitated | A court designation of a person as incapable of receiving and evaluating information effectively; the criteria used to determine if a guardian may be needed. |
| inclusion | Practices and policies designed to identify and remove barriers such as physical, communication, and attitudinal, that hamper individuals' ability to have full participation in society, the same as people without disabilities. |
| Independent Educational Evaluation (IEE) | An evaluation conducted by a qualified examiner who is not employed by the public agency responsible for the education of the child in question. |
| independent living | Supports brought into the home focused on skill building and preparing for greater independence. |
| independent living skills | Often referred to as "daily living skills," the category consists of the tasks and functions people perform, in accordance with their abilities, in order to lead their lives with as much independence as possible. |
| Individual and Family Support Program (IFSP) | Annual grant-like program offering up to $1000 to people in Virginia waiting for DD Waivers to assist with disability-related needs. |
| individual support employment | Intermittent support, usually provided one-on-one by a job coach to an individual in a supported position who, during most of the time on the job site, performs independently. |
| Individualized Education Program (IEP) | A legally-binding document that sets out the rationale for providing special education supports and sevrices to your child, specific objectives that your child is to achieve during the year, and enumerates which related services, modifications, and accommodations, if any, he or she will receive. |
| Individualized Family Service Plan (IFSP) | Early Intervention document that includes proposed services for child with a disability. |
| Individualized Plan for Employment (IPE) | A written plan outlining an individual's vocational goal, and the services to be provided to reach the goal. It is written on the basis of the program assessment that is conducted by the Vocational Rehabilitation Counselor after your eligibility for vocational rehabilitation services is established. |
| Individuals with Disabilities Education Act (IDEA) | Originally passed in 2004, this fedeal law guarantees "free and appropriate" public education to American children with disabilities, ensuring special education and early intervention programs that are tailored to their individual needs. |
| integrated employment | Jobs for people with disabilities worked in environments where people without disabilities are doing the same or similar work for same or similar pay. |
| intellectual disability | A term used to describe a person with below-average cognitive ability, apparent before age 18, characterized by an IQ score at or below 70 and difficulties with adaptive behaviors. |
| intermediate care facility (ICF) | A long term care facility that provides nursing and supportive care to residents on a non-continuous skilled nursing care basis, under a physician's direction. |
| irrevocable trust | A type of trust where its terms cannot be modified, amended or terminated without the permission of the grantor's named beneficiary or beneficiaries. The grantor, having effectively transferred all ownership of assets into the trust, legally removes all of their rights of ownership to the assets and the trust. |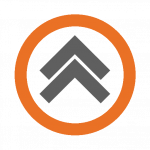 Back to Top
J
| | |
| --- | --- |
| job coaching | The training of an employee by an approved specialist, who uses structured intervention techniques to help the employee learn to perform job tasks to the employer's specifications and to learn the interpersonal skills necessary to be accepted as a worker at the job site and in related community contacts. |
| job development | 1) Referring to either the process of job development conducted by an employment specialists or 2) the actual job search and preparation for job interviews- networking, looking for job openings, writing or updating the resume, developing a cover letter, practice filling out employment applications and interviewing. |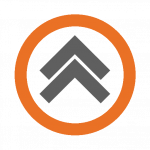 Back to Top
K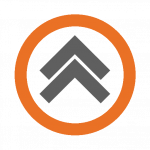 Back to Top
L
| | |
| --- | --- |
| Least Restrictive Environment (LRE) | Stipulation under IDEA that children with disabilities must be educated (incl. nonacademic/extracurricular activities) with students who do not have disabilities to the maximum extent possible. |
| letter of intent | A document created to pass vital information about a person with a disability to future caregivers, when and if the current caregiver is no longer able to provide care.  It can include such things as sleeping preferences, eating habits, and many other important aspects of the person's daily routine. |
| life estate | When homeowner grants a "life tenancy" to a person with a disability who is then entitled to live in that home for the remainder of his or her life. |
| life tenant | A person who, as a result of a grant of a life estate to his or her benefit, has exclusive possession, use and enjoyment of the trust property (such as a residence) – or subject to such other terms as the trust constitution may set out – until that beneficiary dies. |
| limited conservatorship | The right to make decisions for an incapacitated individual on specific financial matters, such as paying bills or filling out tax returns, as specified by a judge. |
| limited guardianship | The right to make decisions for an incapacitated individual on specific issues (i.e. only health care) as determined by a judge. This leaves the person free to make all other decisions. |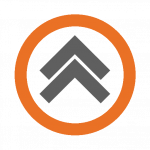 Back to Top
M
| | |
| --- | --- |
| MetroAccess | A shared ride public transportation service in the Washington DC metropolitan area for people who are unable to use the accessible fixed-route Metrobus and Metrorail public transit due to disability. |
| microboard | A formalized and self-sustaining circle of support that provides oversight and guidance for a single person with a disability over the course of their life. Microboards are committed to planning, maintaining, managing, and overseeing supports to meet the needs of the individual, including the "bridges" between the individual, family, and community. |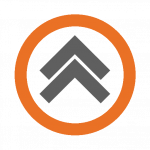 Back to Top
N
| | |
| --- | --- |
| natural supports | Resources that are already present and available to all persons in community environments. This includes family, friends, co-workers and neighbors, members of clubs or civic groups and local merchants. |
| needs-based program | Any program with services provided on the basis of one's income, requiring your assets be at or below a defined limit. |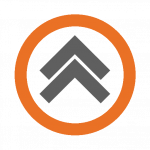 Back to Top
O
| | |
| --- | --- |
| occupational therapy | The use of assessment and intervention that helps people of all ages to recover from injury, disability or illness and participate in activities of daily living. |
| on-the-job training | Workforce development strategy where employers train, mentor and hire candidates as they become fully proficient in a particular skillset or job function. |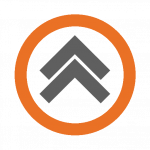 Back to Top
P
paratransit
Referrs to a shared ride service for people with disabilities who are unable to use public transportation (bus or rail) due to their disability.

parent resource center
Training and information centers, operated by local parent organizations, such as within counties or school districts and at individual schools, that help ensure underserved parents of children with disabilities, including low-income parents, parents of children who are English learners, and parents with disabilities, have the training and information they need to enable them to participate effectively in helping their children.

parental rights
Procedural safeguards included in the Individuals with Disabilities Education Act (IDEA) that give parents or legal guardians a voice in their child's education.

people-first language
People-First Language emphasizes the person, not the disability for instance, by saying "a person with autism" rather than "an autistic person."

Personal Emergency Response System (PERS)
Term that referrs to a device, usually wearable, that enables an individual call for help in an emergency by pushing a button. PERS devices are tagged to particular individuals, so the user does not need to self-identify and ask for particular supports after pushing the button for help.

physical therapy
Assessment and interventions for the preservation, enhancement, or restoration of movement and physical function impaired or threatened by disease, injury, or disability that utilizes therapeutic exercise, physical modalities (such as massage and electrotherapy), assistive devices, and patient education and training.

power of attorney
Written document that gives legal authorization for one person to act on behalf of another.

pre-vocational services
Services aimed at preparing an individual for paid or unpaid employment, but are not job-task oriented.

Priority One
Designation used in the Commonwealth of Virginia to assign individuals on the Developmental Disabilities Medicaid Waiver waitlist by documented need.  A designation of Priority One indicates the individual is in need of services within the year.

Priority Two
Designation used in the Commonwealth of Virginia to assign individuals on the Developmental Disabilities Medicaid Waiver waitlist by documented need.  A designation of Priority Two indicates the individual is in need of services within one to five years.

Priority Three
Designation used in the Commonwealth of Virginia to assign individuals on the Developmental Disabilities Medicaid Waiver waitlist by documented need.  A designation of Priority Two indicates the individual is in need of services within five years or longer.

private duty nursing
Hourly, skilled nursing care provided in a patient's home. Private duty nursing provides more individual and continuous skilled care than can be provided in a skilled nurse
visit through a home health agency.
private pay
Term used to identify those patients whose costs are NOT covered by a government program. Private pay can mean a person is paying for services themselves (private pay), or it can mean that a patient has commercial insurance and is having to cover some of the costs themselves (out-of-pocket).

property manager
An individual or company that is hired to oversee the day-to-day operations of a unit of real estate, on behalf of the property owner who does not oversee the operation of services themselves.

public guardian
Virginia's public safety net includes public guardianship for adults who are incapacitated, indigent, and in need of someone to help them make medical, financial, or daily living decisions, but who have no suitable person to serve as their guardian. Public guardianship is a legal procedure in which the court determines if a person's ability to make health and safety decisions for themselves is significantly impaired by disease, accident or disability. If so, the court will appoint a guardian to act as a substitute decision-maker.

public housing
Federally-funded housing made available to people with low incomes. Units are often owned by a local housing authority (PHA) and funded by the Department of Housing and Urban Development (HUD). To qualify for public housing, an individual must meet the public housing authority's low income requirements.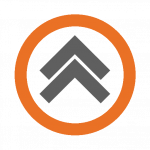 Back to Top
Q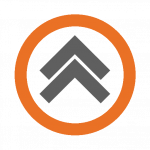 Back to Top