Do you struggle with disability services terminology?  You're not the first, and you're certainly not alone.  The acronyms alone can be confusing.  That's why we've put together this glossary.  Here you'll find some key terms that relate to the intellectual and developmental disabilities (ID/DD) community.  This electronic glossary is a living document and meant to be periodically updated as terms in our field evolve.
---
#

   

A

   

B

   

C

   

D

   

E

   

F

   

G

   

H

   

I

   

J

 

K

   

L

   

M

   

N

   

O

   

P

   

Q

   

R

   

S

   

T

   

U

   

V

   

W

   

X

   

Y

   

Z
---
R
reasonable accomodations [employment]
Any change to a job, the work environment, or the way things are usually done that allows an individual with a disability to apply for a job, perform job functions, or enjoy equal access to benefits available to other individuals in the workplace.

reasonable accomodations
[housing]
A change, exception, or adjustment to a rule, policy, practice, or service that may be necessary for a person with disabilities to have an equal opportunity to use and enjoy a dwelling, including public and common use spaces, or to fulfill their program obligations.

reasonable modification [housing]
Under the Fair Housing Act, a structural change made to existing premises, occupied or to be occupied by a person with a disability, in order to afford such person full enjoyment of the premises. Reasonable modifications can include structural changes to interiors and exteriors of dwellings and to common and public use areas.

Rehabilitation Act of 1973
Prohibits discrimination on the basis of disability in programs conducted by Federal agencies, in programs receiving federal financial assistance, in federal employment, and in the employment practices of federal contractors. The standards for determining employment discrimination under the Rehabilitation Act are the same as those used in title I of the Americans with Disabilities Act.

representative payee
A person appointed by the Social Security Administration to receive Social Security and/or SSI benefits for someone who cannot manage his/her money.

residential (service) provider
Part of a residential care team that provide direct residential services to support individuals in living independently while assuring their health and welfare needs are being met, including home maintenance and money management.

residential counselor
A residential counselor is responsible for overseeing day-to-day activities of a facility or shelter. This includes the overall care and safety of the residents under his care.

residential services
Support provided to assist individuals with disabilities in living outside of their family home.

respite care
Short-term care for a child or adult that allows the primary caregiver relief.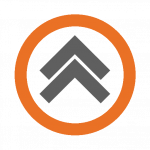 Back to Top
S
Section 504 Plan
[See "

504 Plan

"]

self-advocacy
Learning how to speak up for yourself, making your own decisions about your own life, learning how to get information so that you can understand things that are of interest to you, finding out who will support you in your journey, knowing your rights and responsibilities, problem solving, listening and learning, reaching out to others when you need help and friendship, and learning about self-determination.

self-determination
The consumer makes choices and decisions regarding his or her life without excessive influence or interference by others in this practice. [What this looks like in application] may vary for each person, depending on the person's circumstances and disabilities.

self-directed services
An alternative to the traditional model of support for people with intellectual disabilities. The individual/family is ultimately responsible to determine service needs (with input from the individual's Community Services Board support coordinator and Interdisciplinary Team), identify a service schedule, and recruit, hire, train, supervise, compensate, and evaluate direct service providers.

self-funded trust
Category of trust that allows the person who benefits from the trust to add money to it. A self-funded trust may be established by parents, grandparents, guardians, or a court, but only the beneficiary's own money can fund it.

self-sufficiency
Ability to meet one's own needs without external assistance; or extreme confidence in one's own resources, powers, etc.

service facilitator
A Medicaid-enrolled provider who supports eligible individuals, and sometimes their families, in properly using consumer-directed services. A Services Facilitator can be enrolled as an independent Medicaid provider or as an employee of a Medicaid-enrolled Services Facilitation agency provider.

shared apartment
A rented apartment (home, condo, or townhome) shared with one or more other people, usually unrelated to each other.

shared living
Housing arrangement where an individual with a disability lives with someone without a disability, who is reimbursed for room and board in exchange for companionship.

situational assessments
As part of job development services, these include going to a job site and "practicing" the tasks, allowing the job coach to see how an individual might perform in a particular type of job.

skilled nursing
Care that is provided by a registered nurse or a licensed practical nurse and which may be provided in a skilled nursing facility or in the patient's home. Skilled nursing care is often necessary as a patient rehabilitates from an illness or injury, but the care provided is above and beyond that which can be provided by certified nursing assistants (CNAs) or home health aides.

social safety-net programs
Social welfare services provided by a community of individuals at the state and local levels that are geared toward eliminating poverty in a specific area.

Supplemental Security Income (SSI)
SSI is a federal cash assistance program for those with limited income AND are either 65 years old or older or blind or disabled. Adult SSI beneficiaries must have limited income and resources ($2,000 in assets); parents' income does not count for adult applicants. You do not have to have any work history. Monthly benefit payments are determined by the current benefit rate ($750 a month in 2018), minus any "countable income."

special education
Specifically designed instruction, at no cost to the parents, to meet the unique needs of a child with a disability.
special needs trust
A finacial arrangement by which a person (grantor) makes a gift of funds to a trustee to be used for the sole benefit of the beneficiary living with a disability.

speech/language services
Specialized therapy to help with the development and advancement of oral communication and mouth/tongue movement.

sponsored residential (housing)
Option where person with disability lives with a paid caregiver in the home of the caregiver.

State Rental Assistance Program (SRAP)
State assistance program managed by the Virginia Department of Behavioral Health and Developmental Services (DBHDS), designed to provide rental assistance to single-person families that meet the program eligibility criteria so they have the means to lease private market rental housing that meets their needs.

standard diploma with credit accommodations
Credit accommodations provide alternatives for students with disabilities in earning the standard and verified credits required to graduate high school with a Standard Diploma.

substantial gainful activity
work resulting in a certain amount of monthly earnings (net of impairment-related work expenses.)
Supplemental Security Income (SSI)
A cash assistance program for those with limited income AND are either 65 years old or older, or blind or disabled. Adult SSI beneficiaries must have limited income and resources ($2,000 in assets); parents' income does not count for adult applicants. One does not have to have any work history. Monthly benefit payments are determined by the current benefit rate ($771 a month in 2019), minus any "countable income." If eligible for SSI, one would also be eligible for Medicaid.

supported decision making
A process through which someone with a disability works with trusted supporters to understand and make decisions without restricting their rights.

supported employment
Competitive employment in an integrated setting with ongoing support services for individuals with the most severe disabilities.

supported living
A residence owned by a support provider that offers up to 24/7 help with meeting unique needs of those who live there.

Supports Intensity Scale (SIS)
A triennial evaluation tool to determine the continued support needs for individuals using the DD Waivers.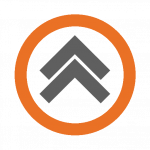 Back to Top
T
therapeutic consultation
Short-term therapeutic evaluation designed to offer a service plan or training, but not ongoint therapy.

therapeutic recreation
A systematic process that utilizes recreation and other activity-based interventions to address the assessed needs of individuals with illnesses and/or disabling conditions, as a means to psychological and physical health, recovery and well-being.

third-party trusts
Synonymous with

family-funded trusts

.

timely progress reviews
Actively pursuing one's employment goals. Social Security reviews progress regularly to determine if each individual is making progress toward work goals within stated timeframes. Timely Progress Reviews not only consider work and earnings, but also any training or education received to help find and maintain employment.

transition
As commonly used by the school system, refers to a child with a disability passing from public schooling into secondary education or adult life.

transition planning
Planning process designed to help a student prepare for life after secondary school, and a required part of the child's

Individualized Education Program (IEP)

beginning at age 14.

travel training
Process for people with disabilities who want to learn to travel safely and independently using public transportation systems.

trustee
The person or organization who oversees assets and administers the provisions of a Special Needs Trust – including investing, account reporting, tax reporting, check writing, and disbursements – on behalf of the trust's named beneficiary.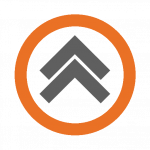 Back to Top
U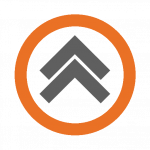 Back to Top
V
| | |
| --- | --- |
| Virginia Department for Aging and Rehabilitative Services. | State agency often referred to by the acronym DARS, whose mission is to improve the employment, quality of life, security, and independence of older Virginians, Virginians with disabilities, and their families. |
| Virginia Individual Developmental Disability Eligibility Survey (VIDES) | The tool used in the process of applying for a Developmental Disability Waiver to determine if an individual has enough functional needs to be eligible for the Waiver. |
| vocational rehabilitation | Indiviualized help for people with disabilities to get ready for, find, and keep a job. Vocational rehabilitation services include but are not limited to, vocational counseling, training, and job placement. |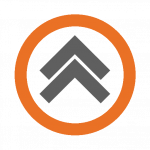 Back to Top
W
| | |
| --- | --- |
| waiver | Common term used to mean a Developmental Disability waiver for Medicaid eligibility. |
| waiver slot | Jargon for a DD Waiver that has been (or is expected to be) funded by the state, but not yet awarded to an individual on the waiver wait list. |
| Work Awareness and Transition (WAT) | Course of study offered at both the middle and high school level for students with disabilities that prepares students for the world of work through exploration and experiences in personal awareness, career exploration, workplace readiness skills, work expectations, and transition planning. |
| Workplace Innovation & Opportunity Act (WIOA) | Federal legislaton passed in 2014 to increase, for individuals in the United States, particularly those individuals with barriers to employment, access to and opportunities for the employment, education, training, and support services they need to succeed in the labor market. |
| | |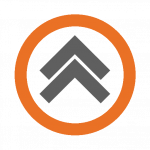 Back to Top
X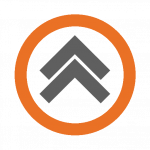 Back to Top
Y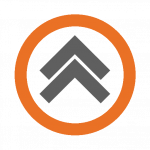 Back to Top
Z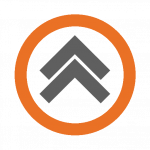 Back to Top