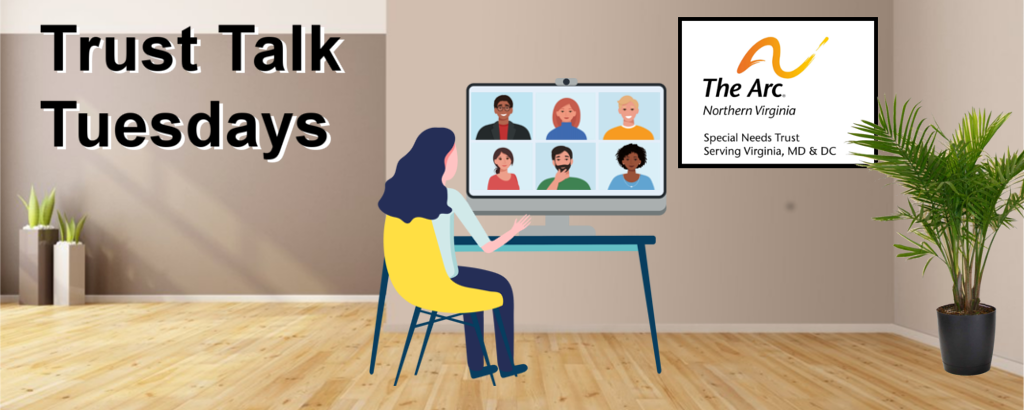 Trust Talk Tuesdays:
Small group discussions that focus on Special Needs Trusts and futures planning.
---
These on-line small-group discussions will focus on Special Needs Trusts. Tia Marsili, our Director of Trusts, will walk you through the importance of planning for the future of your loved one with a disability, why SNTs are important, who may establish SNTs, how they are funded, how you can protect means-tested benefits, how to help those who cannot manage their own money. and other critical services and programs that you should consider..
Meetings will be held on the Zoom platform Tuesday mornings, from 10:00 – 11:30 a.m.  Meetings are free, but pre-registration is required.
Register for June 7th Meeting:

Register for June 21st Meeting:

The Arc of Northern Virginia Special Needs Trust is for people in Maryland, Virginia and Washington, D.C. Our purpose is make it easy for people with disabilities to have money they can rely on as they grow older. We know, care for and understand people with disabilities, and we are experts in finance and disability policy. That makes us the ideal partner to set up and manage your trust.