Coming on March 25 2017, from 8am – 12pm at Dulles International Airport.
Wings for All is designed to alleviate some of the stress that families who have a child with a disability experience when traveling by air. The program provides families with the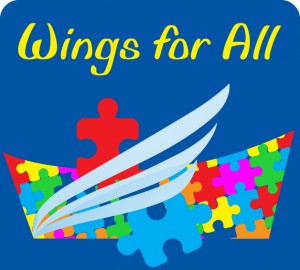 opportunity to practice entering the airport, obtain boarding passes, go through security and board a plane. Wings for All also gives airport, airline, Transportation Security Administration professionals and other personnel the opportunity to observe, interact and deliver their services in a structured, learning environment.
Check out our videos on the "Wings For All" page.