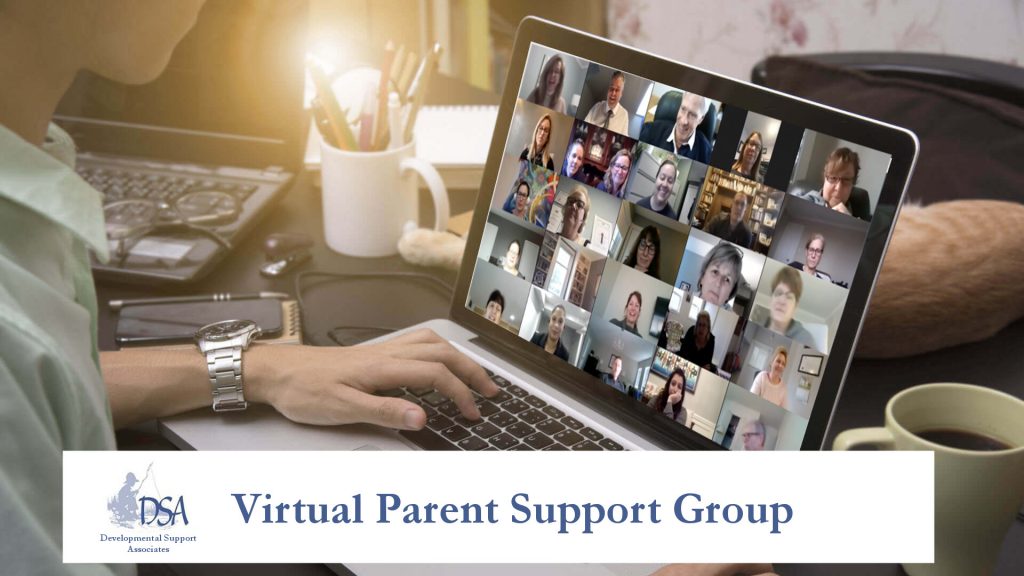 Parents in a Pandemic:
A parent support group dedicated to maintaining family cohesion and development in the midst of global change.
---
Our provider partner Developmental Support Associates (DSA) is offering a virtual family support group for local families who care for children, youths, and young adults with developmental and/or behavioral challenges. The immediate goal is to help families collaborate with professionals and with each other in order to break out of isolation and share experiences, thought, feelings, and novel strategies for promoting personal and social growth.
Meetings will be held on Tuesday evenings at 5:30 – 6:30pm.  Meetings are free, but pre-registration is required. Login information for the Zoom Meeting will be sent to registrants prior to the date of the meeting.
Register for May 11th Meeting:

Register for May 25th Meeting:

DSA has been serving individuals and families in our region since 2001, specializing in positive behavior support, in-home and community services, and the design and implementation of supports for individuals experiencing multiple challenges and complex support needs. To learn more about DSA, visit www.developmentalsupport.com.
For questions about the support group meetings, email allan@developmentalsupport.com or dmonnig@thearcofnova.org.