DMAS contacted us this afternoon to notify The Arc that Waiver Redesign will be delayed again.
First the Waiver Redesign implementation was July 1 then extended to August 1 now the new implementation date is unknown. A Medicaid Memo will be forthcoming.  We will forward additional information as it becomes available.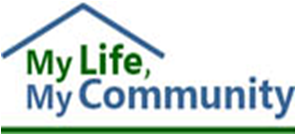 Jamie Liban, Executive Director
The Arc of Virginia
2147 Staples Mill Road, Richmond, VA 23230
Check back frequently on Ability Blogspot for updates to this complicated but very important Waiver Redesign implementation.