A key component of our annual Transition Series conference is the programming planned for high schools students with a developmental disability. While the parents are learning about community resources and next-steps, the students are engaged in a program of their own, building new skills and making friends. After the first few conferences, it became clear that such an opportunity for transitioning students shouldn't be a once-a-year thing.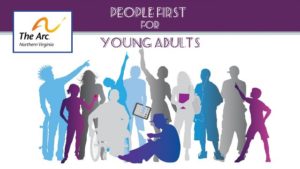 People First for Young Adults began meeting in 2013 to provide ongoing resources for students who had participated in the first few Transition Series. Those first meetings began humbly, only had about 5 or 6 members attended regularly. Today, the group regularly hosts 15 to 20 members per meeting, and more than 100 people are considered members. Members are welcome to attend monthly meetings whenever they can.
Often presenters and speakers are invited to the monthly meetings, facilitating a corresponding activity so youth can learn about resources to help them achieve goals they've set for living independently. Some topics for meetings have included: self-advocacy skills, creating a vision for the future, employment skills, independent living skills, taking the metro/bus, recreation, cooking, yoga, health and wellness, game nights.
PFYA members worked with Toastmasters for six months, utilizing the SpeechCraft Curriculum, to help members learn how to craft and present a speech. A few of the members created speeches that they then used to advocate with state legislators on Developmental Disabilities Advocacy Day in Richmond.
PFYA met as usual in person on March 10th of 2022. Three days later, everything shut down due to the Coronavirus pandemic. The group, however, never missed a meeting. Adapting to the new reality and utilizing technology, PFYA went virtual for their next meeting in April 2020, and the group has continued to meet monthly via Zoom ever since.  In fact, the combination of a greater need to find support and social activities and the benefits of video meeting has led to even greater participation.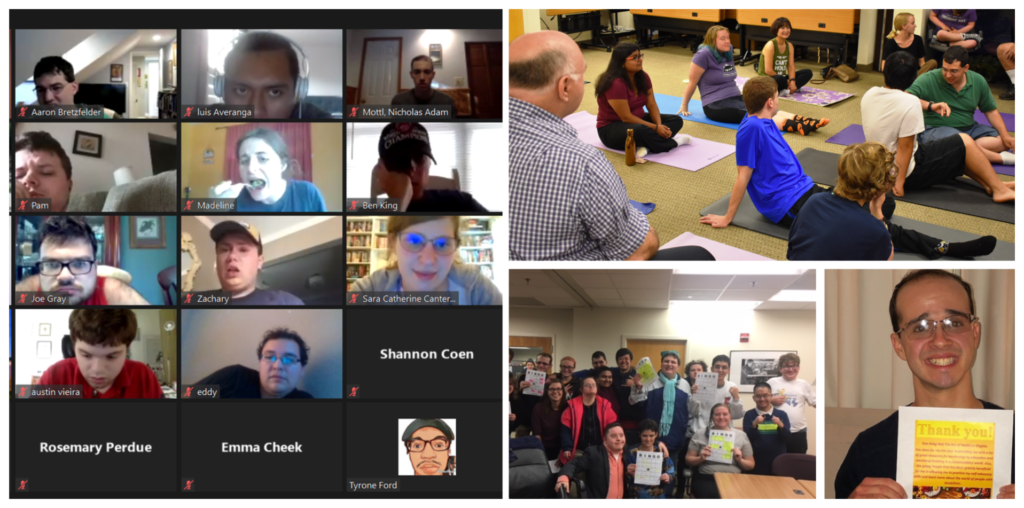 Plans are underway for People First Young Adults to switch to a hybrid meeting model beginning in September. If all goes well, PFYA members will have the opportunity to be back in person with each other again – if they choose – while an on-line opportunity for others to join virtually will also be available.  Members are also looking forward to the annual Holiday Party in December, which has always been a hightlight of the year.
For information on joining People First for Young Adults, email Diane Monnig at dmonnig@thearcofnova.org.