With Apple's release of the iPad tablet in 2010, disability providers began to notice the affinity that individuals with developmental disabilities had for this new technology.  They were quite adept at the navigation and use of these devices and were able to understand, learn, and communicate in new ways.  Parents, teachers and other professionals working with these individuals began to see how much their child, student or client was able to comprehend about the world around them, now that they could express what they knew more effectively with this new technology.  Capitalizing on the capabilities of smart devices is a significant opportunity for supporting and building independence, and overcoming functional challenges, at all levels for individuals in their schools, jobs and communities.


About the Program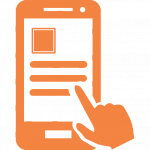 Our Tech for Independent Living provides online curriculums to give 24-hour supports to individuals with developmental disabilities.  Our Transition Suite, which include our award winning TravelMate and EmployMate, can be utilized as a 'virtual travel trainer' or a "job coach in your pocket" helping individuals with disabilities live more independently and expanding supports for service providers through innovative technology.  TravelMate and EmployMate walk both the employer, job coach or trainer and individuals with intellectual and developmental disabilities step-by-step through their trip, work task, and supporting soft skills with customizable images, text, videos and other supports.
History of the Program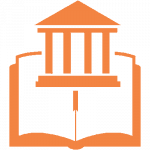 We created TravelMate, with our software partner, ONEder, as an innovative online curriculum utilizing this technology to change the landscape of "Disability World" by leveling the playing field for all involved. TravelMate walks both trainer and individual, step by-step, through a trip, or daily commute, using customizable formats, real life images, text and other supports.

About TravelMate
About EmployMate
Benefits of our Apps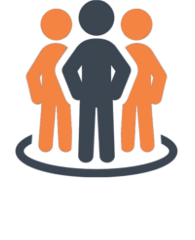 All disability service providers are short on time and funds.  Individuals with disabilities and their families are longing to be more independent, but are fearful of the unknown.  With our TravelMate and EmployMate lessons, and activities on the ONEder platform, we have found a solution to complement the current service provision model, making it much more effective as well.  Our transition suite of apps can be considered virtual supports, such as travel trainer or job coach, that can be customized to each individual's functional needs.  TravelMate and EmployMate each come with templates that are easily personalized to an individual's functional needs using images, videos, and sounds from the person's surroundings.  There's no need to learn symbols to represent real life objects because you can take a picture of exactly what you need.
Program Partner
ONEder
ONEder is the company that developed and manages the software platform on which our independent living lessons reside.  It is their mission to provide effective solutions that aid people with learning difficulties, physical disability, or emotional and behavioral difficulties through the use of modern technology. ONEder was founded in 2011 by Jonathan Izak out of a need to develop a way to communicate with his non- verbal brother. Since then, the company has grown in size and vision. In 2014, The Arc of Northern Virginia partnered with ONEder to deliver personalized lessons and see real-time progress tied to an individual's own, unique goals.  ONEder provides the technology to institutions and organizations, that then facilitate the deployment of the program to their constituents.
Program Effectiveness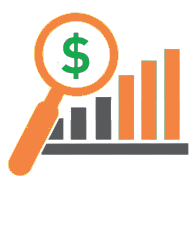 By the end of the first two years of using TravelMate, twenty-two travel trainers reported on the nature and level of the travel training competence achieved by 104 of their trainees, of whom:
•  96% of individuals decreased the need for assistance in using public transportation and could travel more independently than before the training, and
•  43% of individuals were able to travel completely independently using public transportation after the training.
Program Awards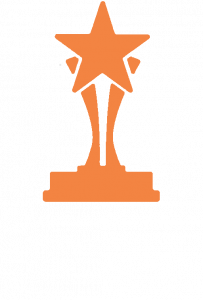 Our curriculums won several innovative technology awards and recognition in the metropolitan Washington area.  In 2015  we received the 501cTech Technology Innovation Award  in the Skills to Succeed and Workforce Development categories.  Presented by the Northern Virginia Chamber of Commerce, The Greater Washington Innovation Awards celebrate the people and organizations who introduce new methods, ideas and products to improve our lives and challenge the status quo.  In April of 2016 The Arc of Northern Virginia was honored as Public Sector Innovator of the Year.  In September of 2016 The Arc of Northern Virginia was named an Innovation Award winner by the Washington Business Journal.  And in November of 2016 we were awarded one of three 21st Century Solutions grants by NBC4 WRC-TV in Washington DC.  Our independent living apps have also been mentioned in the 2015 and 2016 Report for The President's Committee for People with Intellectual Disabilities.

In the Community
In March of 2018, project founder Kymberly DeLoatche was invited to be a featured presenter at a TEDxTysons salon.  The theme of the evening was Casting a Wider <dot> Net.  Watch Kymberly's presentation entitled 'How Technology Can Level the Playing Field in the Workplace.'
Testimonials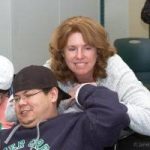 "The moment we saw TravelMate using ONEder we knew that the possibilities were endless.  This platform is going to rock our disabilities community in such a positive way.  We saw a 'Coach in Your Pocket' instantly.  The best part of the training is that it's informative, customized to our needs, and hands-on.  We felt engaged from day one." – Donna Goldbranson, SPARC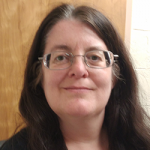 "The Mason LIFE Program enjoyed the interaction between all the presenters, the time each presenter took to make sure each individual felt confident in creating all the different activities, and the hands-on homework/field trip that gave us the opportunity to demonstrate our ability to use ONEder." – Robin E Moyher, Ph. D., BCBA, MASON LIFE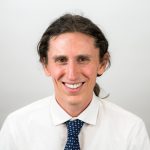 "The training served as a great on-boarding for the program by asking staff to engage directly with TravelMate and ONEder and solve problems as a team.  I also realized through the training that ONEder fosters collaboration between staff, participants, their families and other supports." – Ross Kerr, formerly of Meaningful Opportunities for Successful Transitions (MOST)