---
Note:  If you are looking for information on how to apply for the waivers and what kinds of services the waivers provide,information is available in our online Resource Library.
You may also want to view the helpful videos on Waiver services on our YouTube channel.
Lastly, if you have specific questions, you can submit them to our experts through our Information & Referral Portal.
---
What is Support Coordination?
Person-centered Support Coordination serves individuals with developmental disabilities ages three years and older.
Support Coordination activities are designed to assist individuals in accessing needed social, educational, vocational, residential, psychiatric, and medical supports essential for living in the community in the most integrated and least restricted setting.
How does The Arc provide Support Coordination?
In Virginia, Community Services Boards (CSBs) are the local public entities that determine eligibility for the DD Waivers and that provide DD Waiver case management services, also known as support coordination. The CSBs are required to offer a choice of Support Coordination providers to individuals with active DD Waiver Services.
The Arc of Northern Virginia is a Support Coordination contractor for several regional CSBs, to offer support coordination services to individuals who are actively receiving a Medicaid Waiver. The Arc of Northern Virginia's support coordination service area consists of Fairfax-Falls Church, Prince William, Loudoun, Alexandria, and Arlington counties.
What Support Coordination Services do we provide?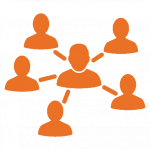 •   Coordinating initial and annual assessment of the individual served
•   Developing Person-Centered Plans (PCP) with input from the individual and support team
•   Linking individuals to community-based services and supports specified in the PCP
•   Assisting individuals with locating, developing, or obtaining services and resources
•   Enhancing community integration, increasing individual's community access and involvement
•   Making collateral contacts to promote implementation of the PCP
•   Monitoring the implementation of the PCP through regular contacts with service providers, as well as 30 to 90-day home and site visits
•   Monitoring the quality of services, as well as individual and/or guardian satisfaction of services
•   Collaborating with Public School Systems for transition services to assist graduates receiving special education services in transitioning from school to adult programs and services
•   Educating and providing guidance about waiver and community services that could support the individual, and develops a supportive relationship with the individual, so that the individual can achieve outcomes written in their ISP
How do I select The Arc of Northern Virginia as my Support Coordinator for the DD Waiver?
If interested in choosing The Arc of Northern Virginia as your DD Waiver Support Coordinator for active waiver services, contact your current CSB Support Coordinator, the Support Coordinator's supervisor, or director overseeing DD services for the CSB. This excludes individuals with a diagnosis of an Intellectual Disability.
Please note that while preference is important, our ability to support new cases is based on our capacity in each locality.
Program Awards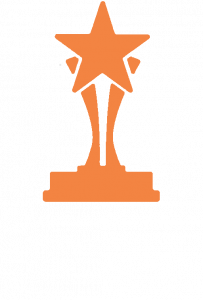 The Arc of Northern Virginia Support Coordination Services Team was recognized by the Fairfax-Falls Church Community Services Board (CSB) with an Honors Award for Partnership in November of 2020. Each year, the CSB Spirit of Excellence Awards program recognize those whose performance and actions promote, reinforce, or exemplify the CSB's vision, mission and values. To be considered for a CSB Spirit of Excellence Award, an individual or team must make a deliberate, obvious and valuable contribution through actions in the areas of customer service, Good Samaritan, innovation, leadership, stewardship, partnership and Random Acts of Kindness..
Testimonials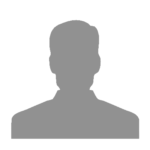 "I am writing to express our deepest appreciation for the outstanding support our son (and indeed our entire family) receives from his support coordinator. We feel so blessed to have her in our lives. She is very patient and always helpful. Her experience and knowledge of 'the system' is invaluable to us — and no doubt to so many other families as well. We recently completed his bi-annual Supports Intensity Scale (SIS) evaluation. As you may know, this can be a difficult and stressful 'examination.' Our support coordinator really helped prepare us for what to expect in the evaluation and her presence in the meeting was both reassuring and helpful. We wanted you to know how grateful we are for the outstanding services we receive from The Arc of Northern Virginia. Thank you so much!"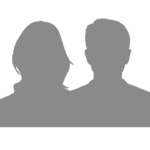 "We wanted to take a moment and thank The Arc of Northern Virginia for overseeing our son's case. The past three years have been very hard for our family. Without our support coordinator, we would be lost. She has taken us under her wing and guided us through some very dark days. I do not know where we would be without having a caring person who knows what she is doing and has our trust. Trust does not come easily to us, but she has more than earned our trust. So thank you for always being there for us and having the patience and knowledge to take our hands and walk us through this landscape."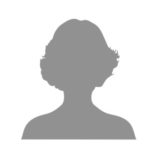 "My son has had case management with The Arc of Northern Virginia for a number of years and it has made all the difference. Since he has been served by the wonderful case management of The Arc of Northern Virginia, we no longer have to worry about getting deadlines met, having the required meetings, or helping him to achieve his goals. Over the past couple of years, my son's self-esteem has blossomed due to a wonderful day support program, respite and summer camp. When he decided that he wanted to move into a group home to be with people his own age, the case manager and I came up a plan to get him that option. Our search for the perfect group home for my son could not have been done without her amazing help and knowledge of the providers in the Northern Virginia area. The Arc of Northern Virginia, with its wonderful group of case managers, has simply been one of the best things to ever happen to us."
Waiver questions? We have your answers!
---
For further general information pertaining to waivers, visit our online Resource Library. You may also get answers to your specific questions by submitting an inquiry to our Information & Referral Portal.