Transition Series 2021 SOLD OUT
"The Transition Series is such a useful event. I have attended twice, and I find that I always learn something new, about these complicated topics. It has really helped me both as a parent and as a professional who works with parents of students with developmental disabilities."
– Janet R. – Alexandria, VA
---
The Need
As the parent of a child with a disability, until now you and the school system have shared the responsibility of how your child will spend the majority of his or her time during the day. Most likely your child lives with you, goes to school, and perhaps engages in activities sponsored by the school system or in which other peers participate.  However, once a child exits the school system, the young adult, the parents and family must take the lead in defining and navigating the future.  This means researching and advocating for services in areas such as employment, meaningful day activities, recreation, and housing.  It also means making arrangements for your child's long-term financial security.  Making decisions for an adult child with a disability can be complicated and overwhelming.
Meeting the Need
Transition Series is our annual 2-day*, interactive experience designed to educate and empower families and individuals with disabilities as they transition from school-provided services to community-based services for adults.
Topics for Parents & Caregivers Include:
• Overview of Transition from School to Adult Services
• CSB Services
• Medicaid Waivers
• Supported Decision Making & Legal Authority
• Special Needs Trusts & ABLE Accounts
• Supplemental Security Income
• Pre-ETS and Vocational Services from DARS
• Panel of Employment Services Organizations
• Panel of Parents and Young Adults
Topics for Young Adults Include:
• Self-Advocacy
• Recreation
• Independent Living Skills
• Professional Skills
---
The Details
Dates: 
Saturday, September 25th –AND– Saturday, October 23rd
Times:
8:30am – 3:00pm
Location:
Marymount University – Ballston Center
1000 N. Glebe Road, Arlington, VA.
Cost:
$50 per family
$25 per individual
Covers the cost of food and materials.
Deadline:
Registration deadline has passed and the conference is Sold Out.
---
For More Information, Contact:
Diane Monnig, Transition Manager
703-208-1119 x118
Transition Series 2021 is planned and presented in collaboration with:
•  The students and faculty at Marymount University

---
Transition Series 2021 is made possible in part by:
Presenting Sponsor: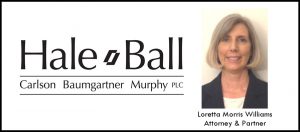 Day Sponsor:

---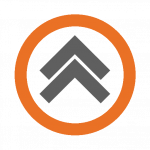 Back to Top