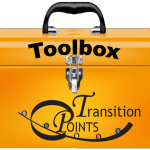 This online toolkit will have sample documents, checklists and links to more Early Intervention resources.
Key Contacts for Early Intervention Sheet – (Template)
Use this handy resource to keep track of the various agencies and key professionals you work with in the developmental disability services field.
New Path – The Support Network for Families in Early Intervention
When parents first learn their child is developing differently than expected, it can be overwhelming. They are thrust into a new world that often transforms their notions of what being a parent would be. We are here to guide them on their New Path.
​Getting children started in Early Intervention is critical, but it's often not enough. Parents need information, support, and so much more. New Path will guide them as their children move through EI and transition to the next step.
​New Path and The Arc of Virginia are here to help you navigate the system … from the very start of the journey and, if necessary, throughout a lifetime. We will help you understand all of the jargon. We will introduce you to fellow parents. We will make sure you know what your rights are. We will share success stories as well as tips for dealing with challenges.
Address:  2147 Staples Mill Rd
Richmond, Henrico County 23230
Contact: newpath@thearcofva.org
(804) 649-8481
City of Alexandria Residents:
Playgroups for young children, babies, toddlers, preschoolers, these playgroups are FUN, FREE, and open to all children in the City of Alexandria 5 and younger with a parent or caregiver.
Additional information about the Learn & PlayGroup Program here.