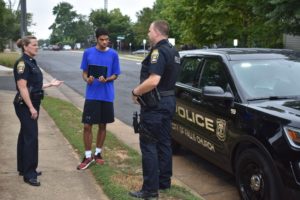 Safety lessons embedded in technology support individuals with disabilities and enables them to live as independently as possible in the community. People with disabilities are more likely to experience challenging, and potentially dangerous encounters with law enforcement and other public safety personnel. Likewise, people with disabilities are often not prepared or unaware of how to best handle emergency situations.  In order to better help individuals with disabilities navigate emergency situations, we have created an online curriculum, SafetyMate.
SafetyMate is accessible on smart devices and provides a readily available library of resources and activities that could help people with autism and other disabilities learn about potentially dangerous situations and how to navigate these successfully in real time. SafetyMate is accessible to support both —children and adults—to prepare for and navigate a broad range of environments and situations related to staying safe.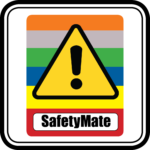 The lessons within SafetyMate will teach information through different activities such as social stories, visual schedules, choice boards, sorting and more. There are some social stories that are used to teach appropriate behaviors and responses and help individuals react appropriately in social situations of all kinds. There is a Self-Regulation Choice Board that provides individuals with several positive and appropriate choices and self-regulation techniques to use during encounters with law enforcement. After individuals learn about appropriate interaction with law enforcement and coping strategies, there are activities that individuals can do to show their understanding or lack of understanding of the topic.
There is even a checklist for Law Enforcement. The checklist supports law enforcement who may be unfamiliar on how to interact and support individuals with disabilities.  It shows a visual display of signs of autism and sensory overload, steps to take when safely engaging with individuals with a disability, a stimulation on sensory overload, and cues and reminders on ways to have safe interactions with individuals.
The Tech for Independent Living team will preview the SafetyMate lessons at their next Arc Mentors meeting on June 28 at 7:00 as well as during their Tech Camp on July 12-15th. There will also be additional opportunities in various formats after that. If you would like more information, email us at techforindependence@thearcofnova.org.