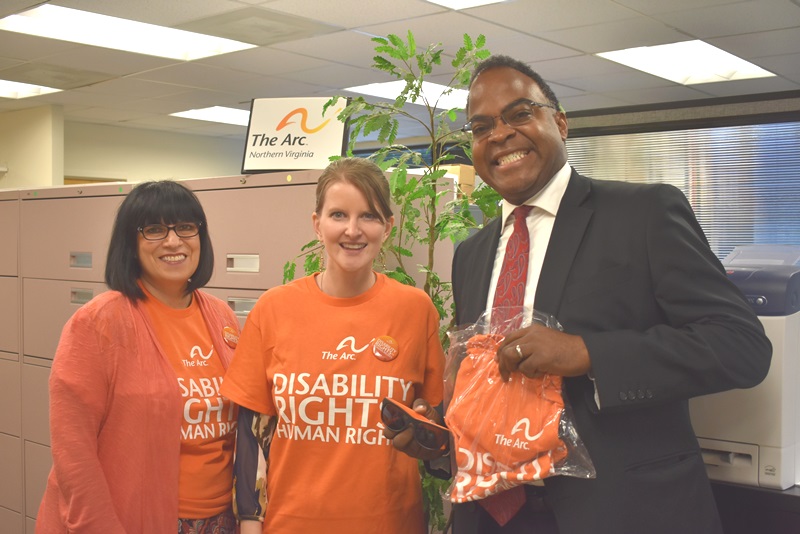 The Arc of Northern Virginia's Executive Director, Rikki Epstein, and Director of Advocacy, Lucy Beadnell, were thrilled to meet with Scott Price, Regional Director for the Office of Senator Mark Warner.
Rikki and Lucy shared their concerns for the protection of the Americans with Disabilities Act, Medicaid, Medicare, and Social Security. The Arc of Northern Virginia would love Senator Warner's support on the EMPOWER Care Act which would reinstate Money Follow the Person funds to allow people to move from nursing homes to person-centered and cost effective community based care.
Thank you for taking the time to meet with us on behalf of Senator Warner, Scott!