The Arc of Virginia is gravely concerned about the U.S. House of Representative's passage of the American Health Care Act (AHCA) and the devastating impact it will have on Virginians with developmental disabilities and their families.
The AHCA "per capita cap" proposal decimates the Medicaid program and will require more than $880 billion dollars of Medicaid funding cuts over the next decade.   This would cause harm to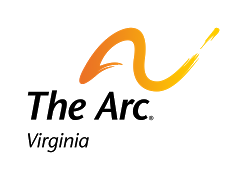 the thousands of Virginians with developmental disabilities who rely on Medicaid for home and community based care and would impede the Commonwealth's future efforts to address the unmet needs of the 11,000 Virginians on the Developmental Disability (DD) Waiver waiting list.
Virginia is already ranked 46th in the country for Medicaid funding and 39th for developmental disability services. The Arc is concerned that the Commonwealth would not be able to sustain the deep cuts that are being proposed without jeopardizing the safety and well-being of Virginians with developmental disabilities.
We are also troubled that the capita cap proposals received little, if any, public debate.  The focus of public discussion has been the Affordable Care Act (ACA) and its future.  However, the ACA has nothing to do with the historic federal Medicaid program for people with developmental disabilities. The original Medicaid law was passed in 1965 with bipartisan support. The only connection is that the Medicaid program is being used as a pay-for for the changes included in the AHCA, but the impacts of these cuts are not being discussed.
The Arc of Virginia is calling on members of the Virginia General Assembly and candidates for public office to join us in our efforts to oppose the Medicaid per capita cap proposed in the AHCA.  We thank the elected officials who have already expressed concern about this dangerous proposal, especially those who voted "no" on the floor today.
The Arc also thanks countless advocates who have contacted their Representatives and shared their very personal stories about why #MedicaidMatters.  The fight is not over.  Our advocacy against the AHCA and Medicaid per capita caps will continue and we will work hard to ensure this harmful bill is defeated in the Senate.