---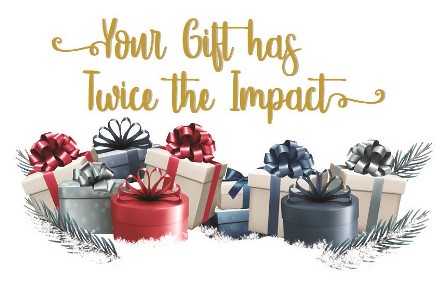 December, 2019
Dear Friends,
The end of the year and the winter holidays bring out many emotions. Some feel joy and anticipation for the excitement of being with family. Others feel some sense of sadness due to shorter days and colder weather. Of all the feelings I have this time of year, one in particular stands out. I feel thankful.
I'm thankful that The Arc of Northern Virginia plays a role in helping families achieve a better life for their loved ones with an intellectual or developmental disability (ID/DD).  Even more so, I'm grateful to have YOUR support, for your dedication to helping others is what makes it possible.
And I am thankful for a generous pledge that will MATCH donations today.
First, I want to share a few of the messages of gratitude we've received this year, so you'll know the impact that your support has on real people in our community.
Every time I run out of options for solving a need for my adult intellectually-disabled son, The Arc of Northern Virginia has provided a pathway for help. Your personal assistance stands out as the most valuable assistance my son and I have ever received throughout our journey.  I think you will never really know how much your help has meant.  Thank you from the bottom of my heart!! – E.B., Fairfax, Va.
Your investment in our programs and services are what allow us to discover those 'pathways to help' mentioned above.  With your continued support, we will reach even more families across northern Virginia, guiding them to the help they need.
Will you help us help families in need?  Will you make a financial contribution today?

You can help us translate your caring and compassion into action that improves lives.  This note from a mom reflects the impact your generosity has had on her and her son:
The past three years have been very hard for our family.  Without The Arc of Northern Virginia, we would be lost.  You have taken us under your wing and guided us through some very dark days. I do not know where we would be without having a caring person who knows what she is doing and has our trust. Thank you for always being there for us and having the patience and knowledge to take our hands and walk us through this landscape. – J.R., Springfield, Va.
It truly is you that are helping our expert staff touch lives – whether families are facing an urgent need, grappling with a devastating crisis, or seeking to improve the quality of life for their loved one with ID/DD.
Please make a generous donation today so that The Arc of Northern Virginia can continue this level of compassionate care and service and ensure that our community is a better place for everyone with ID/DD.
I'm thankful that your gift to support our mission can go TWICE as far right now.
The Morris and Gwendolyn Cafritz Foundation has generously pledged to match DOLLAR for DOLLAR donations of any amount—up to $25,000 in all.  Your donation today will be doubled.  That's DOUBLE the kindness and DOUBLE the impact for people with intellectual and developmental disabilities. 
Your gift is extremely important because it offers immediate resources that are directed to current needs and opportunities right here in northern Virginia, like the chance for this young man to achieve his housing goal:
The Arc of Northern Virginia has simply been one of the best things to ever happen to us. Over the past couple of years, my son's self-esteem has blossomed. He decided that he wanted to move into a group home to be with people his own age. Our search for the perfect group home for my son could not have been done without your amazing help and knowledge of the providers in the Northern Virginia area. Thank you for being with us every step of this new journey, guiding us and encouraging us and helping my son to have his very best life! – J.B., Reston, Va.
These are but a few of the expressions of gratitude that are deeper than a mere 'thank you'—they are voices of hope.  You have given hope to many who have mostly known struggle.  You have answered prayers, fulfilled dreams, and given light to the idea that a brighter future can be had.
Can you give today to show your commitment to kindness and help us make the most of this generous match offer?

Thank you in advance for supporting our mission to promote and protect the human rights of people with intellectual and developmental disabilities and actively support their full inclusion and participation in the community throughout their lifetimes.
With a grateful heart,


Rikki Epstein, Executive Director
The Arc of Northern Virginia
P.S.:  Remember to make your donation right now, so that the impact of your gift may be doubled by the Cafritz Foundation challenge match.  Your generous gift can help us turn $25,000 into $50,000, and double the difference we can make together for people with disabilities of all ages.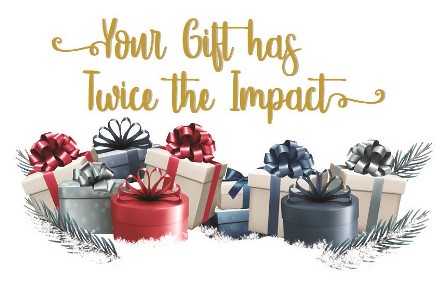 ---
For more information on supporting The Arc of Northern Virginia, please contact
Howard Stregack, Director of Development, at 703-208-1119 ext. 102 or email HStregack@TheArcofNoVA.org.
The Arc of Northern Virginia (Tax ID# 54-0675506)