---
Dear Friends,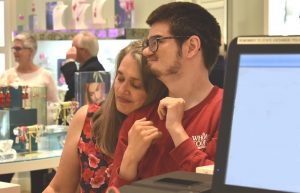 This story is mine, and I would like to share it with you:

It began—as so many stories do for thousands of people in our area—when my child received a disability diagnosis.  Throughout Northern Virginia, there are over 34,000 people with intellectual and developmental disabilities (ID/DD)—such as autism, Down syndrome, cerebral palsy, epilepsy, and rare chromosomal disorders.
When Christian reached each stage of life, there were so many new things to learn so that we connected to the resources and services he needed.
This story led me to The Arc of Northern Virginia.  It was there that I found the answers to all of the questions I had—even the questions I didn't yet know to ask.  As Christian has grown up, we continue to experience the very special role that The Arc of Northern Virginia plays in our community, serving people with disabilities of all ages and throughout the entire life span, helping meet challenges at every turn and navigate each transition.
The Arc of Northern Virginia has made such a difference for my family—and our story—that I decided to join its Board of Directors as one way I could support its work.  I invite you to join with me to make possible all that The Arc of Northern Virginia does.  I invite you to make a donation today.
Will you help?

Did you know that The Arc of Northern Virginia provides an incredible array of programs, services, resources, guides, workshops, webinars, consultations, and more—all at no cost to families?
But we cannot do it without you…
Your donation today will ensure that The Arc of Northern Virginia can continue to provide all of the essential resources that people with ID/DD and their families need:
• The Arc of Northern Virginia is there for families when a child is born or first diagnosed with a disability.
• We help parents access early intervention services and school-based educational & therapeutic programs.
• We serve as the main resource for transitioning young adults from school to services in the community.
• We offer self-advocacy programs for teenagers and adults to give them a voice in their own lives.
• We work to stimulate housing and employment opportunities and connect people with ID/DD to them.
• We help assure that financial needs will be met as people with disabilities and their caregivers both age.
• And we enable people with disabilities and families to advocate for the funding and policies they need.
Please make a generous donation today so that The Arc of Northern Virginia can continue to impact so many families' stories and make sure that our community is a better place for everyone with ID/DD. So many families—and their stories—are counting on us.
Sincerely,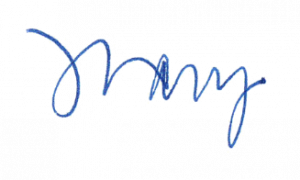 Mary Campbell Ford
Member, Board of Directors
Chair, Development Committee
Mother of Christian and William
P.S. We are almost at the end of the calendar year.  YOU can help us raise our final $50,000.  Please donate today. Thank you!  Together, we can make a great difference!

---
For more information on supporting The Arc of Northern Virginia, please contact
Howard Stregack, Director of Development, at 703-208-1119 ext. 102 or email HStregack@TheArcofNoVA.org.
The Arc of Northern Virginia (Tax ID# 54-0675506)