---
June, 2019
Dear Friends,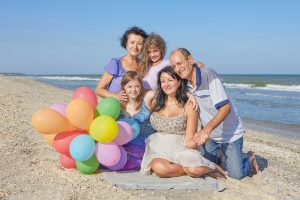 Summertime is right around the corner, but The Arc of Northern Virginia never takes a vacation. Not when there are so many people and families that need our help.
Every month—all year long—people with intellectual and developmental disabilities (ID/DD)—such as autism, Down syndrome, cerebral palsy, epilepsy, and rare chromosomal disorders—and their families throughout Northern Virginia bring their complex needs to The Arc of Northern Virginia. And month after month – all year long – we help meet those needs.
But we cannot do it without your help. While we provide most of our programming and many of our services free to the public, free does not equal no cost. It is your financial support that allows The Arc of Northern Virginia to continue providing critical services and programs to ensure that our community is a better place for everyone.
Will you help us help families in need? Will you make a financial contribution today?
Will you help?

You have been a generous supporter of our work in recent years, and it has made such an important difference to our work. Your support ensures that The Arc of Northern Virginia plays a very special role in our community, serving people with disabilities of all ages, helping them meet challenges at every turn and navigate each transition:
Thanks to you, The Arc of Northern Virginia is there for families when a child is born or first diagnosed with a disability.
Your donation helps parents access early intervention services and school-based educational and therapeutic programs.
Your contribution provides the area's main resource for transitioning young adults from school to services in the community.
Your charity supports a variety of self-advocacy programs for teenagers and adults to give them a voice in their own lives.
Your gifts enable us to stimulate housing and employment opportunities and connect people with ID/DD to them.
And your ongoing support helps assure that financial needs will be met as people with disabilities and their caregivers both age.
The Arc of Northern Virginia has shown—every day and in every way—that children and adults with intellectual and developmental disabilities can and should live "A Life Like Yours" in the community. But the only way this goal can be achieved is with the community's ongoing financial assistance.
Please support us today!

From the beginning, back in 1962, The Arc of Northern Virginia established some of the earliest programs for people with ID/DD in Northern Virginia. Today, we continue to provide a broad array of programs, services, and advocacy that make a critical difference in the lives of over 39,000 people with ID/DD and their families:
Information & Referral for families, with staff experts fielding 5,000 calls and emails a year, helping address time-sensitive issues and solve difficult challenges.
Over 70 workshops and webinars each year for families with vital information to navigate systems and needs throughout the lifespan.
Futures Planning and Management for over 1,100 families through a Special Needs Trust program, which allows individuals to receive financial support to enhance their lives without jeopardizing their public benefits (like SSI or Medicaid) while planning to meet lifetime needs.
Advocacy on the local and state levels for better funding and services for people with ID/DD.
Empowerment programs for people with disabilities that help build social skills and teach how to advocate effectively for their own needs.
Case Management to coordinate support and services for over 125 individuals, including acting as Guardians of Last Resort for those who have no one else.
Fifty-seven years ago, families in Northern Virginia came together to create The Arc of Northern Virginia, and we are all indebted to their efforts. Please join other individuals and families today in supporting and strengthening The Arc of Northern Virginia as it embarks on the next 50+ years.
Please renew your support and make a generous donation today so that The Arc of Northern Virginia can continue this progress and ensure that our community is a better place for everyone with ID/DD.
Because inclusion matters!
Sincerely,


Rikki Epstein, Executive Director
The Arc of Northern Virginia
P.S.:  Your donation also makes you a member of The Arc of Northern Virginia.  Please make a generous gift to help further our vital work for families.

---
For more information on supporting The Arc of Northern Virginia, please contact
Howard Stregack, Director of Development, at 703-208-1119 ext. 102 or email HStregack@TheArcofNoVA.org.
The Arc of Northern Virginia (Tax ID# 54-0675506)