---
My husband Allen and I have two beautiful boys, including our 26-year-old son Christian, who was diagnosed with his intellectual disability at birth—microcephaly, a rare neurological disease associated with Down syndrome.  As Christian aged out of some school programs, we had no one to care for him after school until we got home from work other than his then 15-year old brother.
Christian now attends an adult day program that teaches him self-help skills and provides vocational training.  But he still has very limited ability to care for himself. Our current challenges include planning for Christian's future. And we need to prepare his big brother William to assume all of these responsibilities when Allen and I can no longer take care of them.
Working with The Arc of Northern Virginia has connected us with exceptional professionals and other families who face the unique set of challenges we do.  We have attended the excellent training The Arc of Northern Virginia offers in creating Special Needs Trusts and other topics.  We have used the Online Information & Referral Portal on their website to ask specific questions about services and resources available for individuals with disabilities.  And we continue our advocacy efforts together with The Arc of Northern Virginia to help bring about change that will help people with disabilities thrive in their community.
We recommend The Arc of Northern Virginia as a resource for other families, and we continue to learn about how to help Christian continue on his path to preparing for independent living one day.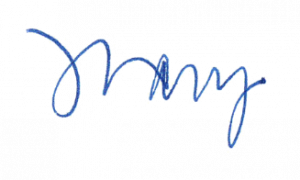 The Ford family is one of hundreds across northern Virginia who count on The Arc answer questions, solve problems, and provide reassurance that their loved one with a disability CAN enjoy full inclusion and participation in the community throughout their lifetimes.
Please donate today.  Together, we can make a great difference!

---
For more information on supporting The Arc of Northern Virginia, please contact
Howard Stregack, Director of Development, at 703-208-1119 ext. 102 or email HStregack@TheArcofNoVA.org.
The Arc of Northern Virginia (Tax ID# 54-0675506)