We know we are facing some harsh budget realities in the 2017 session. The needs will be greater than the funds there are to give, but this makes it a more critical time than ever to look at supporting the individuals with developmental disabilities who are waiting for Disability Waivers.  Some have already waited for decades of their lives, with no help.
In 2016 you wisely invested in a redesign of the Disability Waivers.  In 2017, we ask you to ensure that investment stays sound.  When we fund very few Waivers, they go exclusively to people in very active crisis, those who have had parents die, who have no home, who are in grave danger.  This forces people into crisis to get help, drives up the cost of services, and leaves thousands of people in desperation.
We invite you to meet Anastasia this month
.  Hers is a story of a little girl who began life with a mild disability,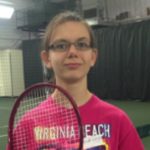 whose life was forever changed as a result of a trauma.  This is a trauma that could have been prevented by the simple presence of a care attendant through the Waiver.  Instead, she was waiting on a waiting list then and continues to wait.  Her family has watched their sweet girl cycle in and out of crisis with little help, all the while waiting for a Developmental Disability Waiver.  We can do so much to change her life with a little support.
There are a mere 350 Waivers available for people on the waiting list in 2017 out of a waiting list climbing north of 11,000.  Let's avoid being penny wise, but pound foolish.  Fund the services that keep Virginia from needing expensive crisis and institutional supports, and instead build "A Life Like Yours" for all.
With Thanks,
Lucy Beadnell
Director of Advocacy
The Arc of Northern Virginia