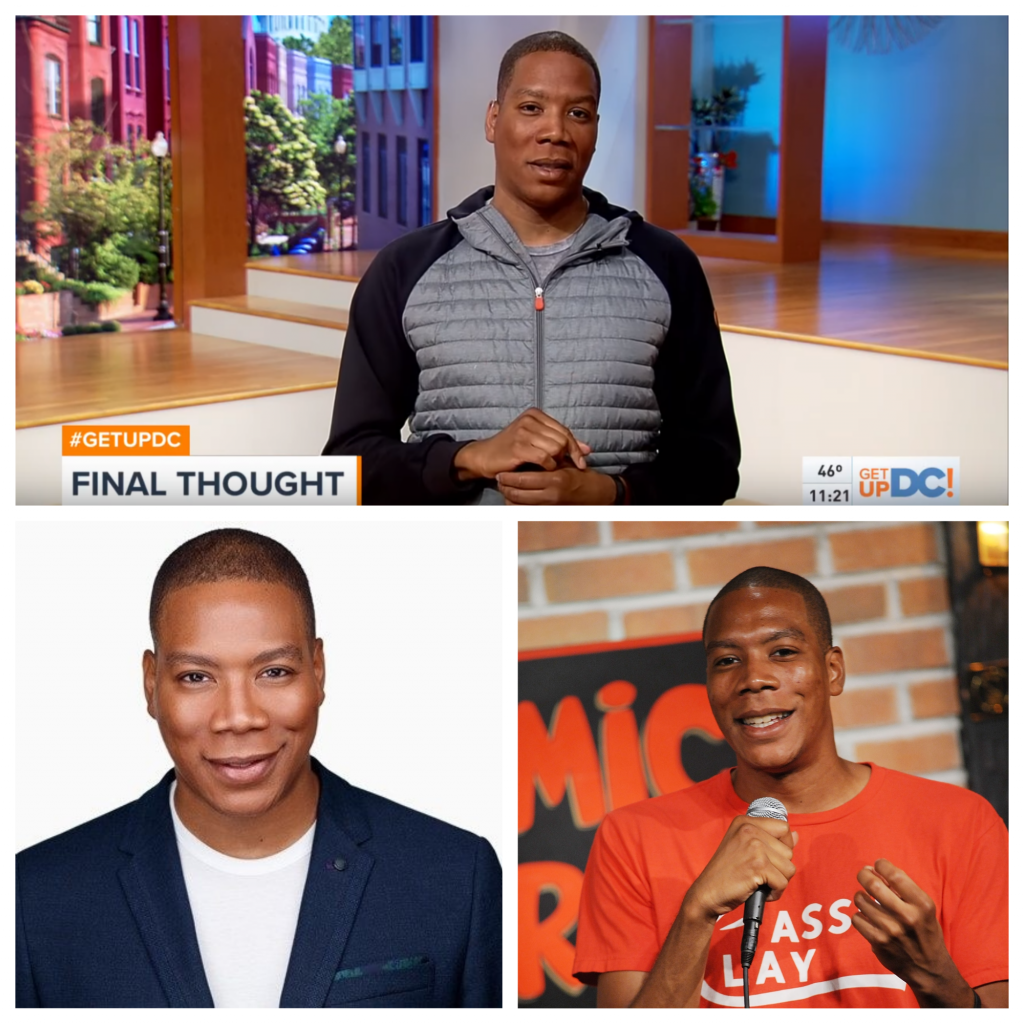 The Arc of Northern Virginia is pleased to annouce that Reese Waters, host of WUSA9's Get Up DC program will serve as host and emcee for this year's Corporate & Community Team Challenge 8K race event.  This year's event takes place Sunday, April 29th at Burke Lake Park in Fairfax County, and marks the 40th anniversary of this premiere running event.
Reese Waters comes from an illustrious career in comedy, sports and commentary. Reese was born in Prince George's County, Maryland and went to college at Columbia University, where his comedy career took off performing in New York City clubs. He then spent two years performing comedy in San Francisco before returning to the east coast.
New York Magazine tapped Reese Waters as one of the city's Ten Comedians To Watch in March of 2009.  His comedy led him to appear on MTV, Good Morning America, The Early Show, NPR and more. In 2010, he became a co-host of The Daily Line on the Versus Network.  He also began writing for ESPN.com, for a segment called Reese's Piece, and made back to back appearances on The Late Late Show with Craig Ferguson and the Late Show with David Letterman in 2011.  In 2014, Reese did a stint with The Weather Channel's America's Morning Headquarters, commentating on sports and the weather before joining ESPN in 2015 as a Sport's Center correspondent.
Reese Waters will emcee closing ceremonies, congratulating runners and walkers after the races, and present the trophies to the winning teams.
The Arc of Northern Virginia's Corporate and Community Team Challenge that brings together companies and community to raise important funds to sustain and strengthen its vital programs, services, and advocacy for people with intellectual and developmental disabilities. The Arc of Northern Virginia Corporate & Community Team Challenge is the premier corporate challenge foot race and the area's only team-based race with teams of 5-7 runners.
Visit the Team Challenge page for more details.