---
Full Time Positions
Program Director: Public Guardianship & Conservator Program, Services Department – Posted September 18, 2023
DD Waiver Support Coordinator/Case Manager, Services Department – Posted September 18, 2023
Director of Trusts, Special Needs Trust program – Posted September 1, 2023
Public Guardian Representative, Public Guardianship program – Posted September 1, 2023
Part-time Positions
No open positions at this time.
Contract Positions
Frank Trippett Advocacy and Outreach Fellow-Spanish Language Outreach, Advocacy Department – Posted September 1, 2023
---

Thank you for your interest in working at The Arc of Northern Virginia.  A great career means different things to different people.  For some, it's the opportunity to do extraordinary work or to develop challenging new skill sets.  For others, it's the ability to make a difference in people's lives or to take on growing levels of responsibility and leadership.
However you define your professional goals, at The Arc of Northern Virginia, you have the opportunity to achieve them. In our search for new team members, we look for compassionate people who are committed to supporting the mission, vision and core values of the organization.  If you want to make a difference in people's lives, then The Arc of Northern Virginia may be the right place for you.
Full-time positions offer medical and dental benefits, time-off plans and retirement plans. Part-time positions provide flexible options in our programs.
Our staff members are passionate about helping others achieve their full potential and enjoy the rewarding experience.  If you are seeking a friendly and compassionate work environment that encourages you to be your best every day, then we invite you to "Achieve with Us."
The Arc of Northern Virginia is an equal opportunity employer.
At The Arc of Northern Virginia, we are committed to treating all applicants and employees fairly based on their knowledge, skills, experience, and achievements without regard to race, religion, national origin, sex, age, disability, veteran status, sexual orientation, or gender identity.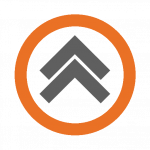 Back to Top