Accounting and Financial Reporting
As a 501(c)(3) public charity, The Arc of Northern Virginia takes our financial accountability and fiscal responsibilities seriously. Transparency and accountability are crutial to our work and our reputation. A healthy and sustainable financial footing helps us keep our commitment to people with intellectual and developmental disabilities and to our community whose support inspires us to do more.
IRS Form 990
Below are links to the annual Form 990 reports filed with the Internal Revenue Service.
Audited Financial Disclosure
Below are links to our annual financial disclosure reports, audited by the independent firm of Ross, Langan, & McKendree, LLP Certified Public Accountants.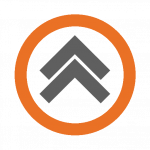 Back to Top