Do you struggle with disability services terminology?  You're not the first, and you're certainly not alone.  The acronyms alone can be confusing.  That's why we've put together this glossary.  Here you'll find some key terms that relate to the intellectual and developmental disabilities (ID/DD) community.  This electronic glossary is a living document and meant to be periodically updated as terms in our field evolve.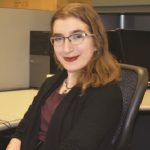 This on-line glossary was a project of, and is dedicated to, our 2019 summer intern, Carolyn Klein.  Carolyn's hours of research and determined dedication to the task made this resource possible. We thank her for her hard work, and wish her all the best as she pursues her goal to be a published writer.
---
#

   

A

   

B

   

C

   

D

   

E

   

F

   

G

   

H

   

I

   

J

 

K

   

L

   

M

   

N

   

O

   

P

   

Q

   

R

   

S

   

T

   

U

   

V

   

W

   

X

   

Y

   

Z
---
#
| | |
| --- | --- |
| 504 Plan | Referrs to Section 504 of the Rehabilitation Act of 1973. 504 plans are a less formalized alternative to the Individual Education Plan (IEP). In a school setting, 504 plans can provide accomodations to students with disabilities granting them access to the learning environment of a general-education classroom but not specialized instruction. |
| 508 compliance | Referrs to section 508 of the Rehabilitation Act, which requires federal agencies to provide software and website accessibility to people with disabilities. When websites are 508 Compliant, they are accessible to all users. This can mean that they are compatible with assistive technology, such as screen readers. |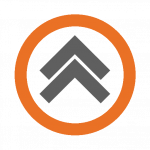 Back to Top
 A
AbilityOne
A federal program designed to make jobs more accessible to people with a range of disabilities.

ABLE Account
Achieving a Better Life Experience (ABLE) is a state-run savings program that allows the families of disabled young people to set aside money for their care in a way that earns special tax benefits.

accessibility
An ADA term meaning whether or not someone with a disability as the same opportunity to use or enjoy a program, service, location, etc. despite their disability.

accomodations
[See "reasonable accomodations"]

activities of daily living (ADLs)
Routine activities that a person does every day such as standing, sitting, eating, bathing, and grooming that can be done by the individual or care provider.

adaptive equipment
Any device specifically designed and fabricated with the purpose of permitting or assisting persons with disabilities to perform life tasks independently.

adaptive recreation
Recreation activitities modified, as needed, to ensure people with disabilities can fully participate.

advance directive
A set of instructions given by an individual specifying what should be done for their health in the event that they are no longer able to make decisions due to illness or incapacity.

Affordable Care Act of 2010 (ACA)
Also referred to as Obamacare.  The legislation includes a long list of health-related provisions that began taking effect in 2010.  Key provisions for people with disabilities include bans on lifetime service caps, increasing the ages during which someone may stay on their parent's healthcare plan, and an inability to deny coverage based upon pre-existing conditions.

Americans with Disabilities Act
of 1990 (ADA)
A civil rights law first enacted in 1990 with the intent of ensuring people with disabilities had equal access to employment, public and private locations, and telecommunications.

Americans with Disabilities Act
Amendment Act (2008)
A Congressional update to the ADA that affirmed a broad definition of qualifying disabilities.

Applied Studies Diploma
A diploma available to students with disabilities who complete the requirements of their IEP and who do not meet the requirements for other diplomas.
aspiration calendar
A tool used in the Medicaid Waiver to map and color code how a person would like to spend their time with paid and unpaid supports.

asset
Held item(s) of value (e.g., money, stocks, collectables) that are counted in determining eligibility for means-tested programs.

assistive technology
Products, equipment, and systems that enhance learning, working, and daily living for persons with disabilities.

augmented and alternative communication (AAC)
Any mode of communication other than speech. AAC includes systems such as sign language, symbol or picture boards, and electronic devices with synthesized speech.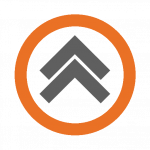 Back to Top
B
| | |
| --- | --- |
| backup guardian | A person named in an original guardianship order who assumes the duties of guardian temporarily and who can return to court to become permanent guardian if needed. |
| beneficiary | A person who derives advantage from something, especially a trust, will, or life insurance policy. |
| benefits counselor | Benefits counselors support people using Social Security benefits in ensuring they're protecting all possible benefits while exploring work and other income options. |
| Building Independance Waiver | One of the three types of developmental disability (DD) Medicaid waivers in Virginia.  The Building Independence Waiver supports adults 18 and older who are able to live in the community with minimal supports. This waiver does not include 24/7 residential services. Individuals will own, lease, or control their own living arrangements and supports may need to be complemented by non-waiver funded rent subsidies. |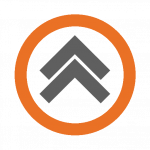 Back to Top
C
| | |
| --- | --- |
| career assessment | Series of tests and/or evaluations to determine which career(s) are likely a best fit for someone. |
| case management | a collaborative process of assessment, planning, facilitation, care coordination, evaluation and advocacy for options and services to meet an individual's and family's comprehensive health needs through communication and available resources to promote patient safety, quality of care, and cost effective outcomes. |
| case managers | Trained support coordinators who work with individuals receiving Waivers services to ensure they are aware of service options, able to select appropriate providers, and able to fulfill their plans for supports and achievements. |
| Child Disability Report | A report that collects information about the child's disabling condition and how it affects his/her ability to function. Required in order to apply for Social Security benefits for your child. |
| Child Find | Part of a federal law called the Individuals with Disabilities Education Act (IDEA), Child Find is a legal requirement that schools find all children who have disabilities and who may be entitled to special education services. Child Find covers every child from birth through age 21, and school districts must evaluate any child that it knows or suspects may have a disability. |
| circle of support | A group of people who are willing to help create and carry out a plan focused on the physical, emotional and financial well-being of a person with a disability. |
| circuit court | Branch of the state courts handling guardianship, conservatorship, and family law. |
| clustered apartments | A particular set-up in a supported appartment setting, wherein the service provider may manage supports for multiple people in a complex so that the staff and other resources can be shared. |
| co-guardian | Person named in a guardianship order with equal legal standing to other guardians. |
| Commonwealth Coordinated Care (CCC+) Waiver | A Virginia Medicaid waver program that provides services to elders and individuals with physical disabilities in the community (as opposed to in a nursing home) to prevent the premature institutionalization of these groups. Services available via this waiver include assistance with the Activities of Daily Living (ADLs) and Instrumental Activities of Daily Living (IADLs), such as bathing, grooming, dressing, light housecleaning, preparation of meals, and monitoring of medications. |
| communication skills | The ability to convey information to another effectively and efficiently. |
| community-based competitive employment | Employment in an integrated setting where the employee is paid the same wage as workers without disabilities doing the same job. |
| Community Living Waiver | One of the three types of developmental Disability (DD) Medicaid waivers in Virginia.  The Community Living Waiver is a comprehensive waiver that includes 24/7 residential services for those who require that level of support; it also includes s/supports for adults and children, including those with intense medical and/or behavioral needs. |
| Community Services Board (CSB) | In Virginia, the Community Services Board (CSB) is the public agency within each city and county that plans, organizes and provides services for people of all ages who have mental illness, substance use disorders, and/or intellectual disability. |
| companion care | A waiver-paid service focused on presence of a caregiver for safety, but less on hands on caregiving. |
| competitive employment | Work in the competitive labor market that is performed on a full-time or part-time basis in an integrated setting; and for which an individual is compensated at or above the minimum wage, but not less than the customary wage and level of benefits paid by the employer for the same or similar work performed by individuals who are not disabled. |
| congregate residential homes | [See "group homes"] |
| conservator order | A legal document outlining that an individual's rights to control financial assets and property are revoked and placed in the hands of an appointed conservator. |
| conservatorship | Legal status defined by the court determining who is responsible for managing the estate and financial affairs of a person with disabilities. |
| consumer-directed services | Services where the individual using them is allowed to select, hire, fire, and train their particular caregiver(s). |
| Continuing Disability Review (CDR) | A routine review done by the Social Security Administration (SSA) to make sure that people receiving Social Security (SSD) and Supplemental Security Income (SSI) disability benefits are still disabled and entitled to those benefits. |
| cooperative preschool | A preschool where families whose children attend share in some of the administration, teaching, and care provision. |
| co-trustee | A trustee of a trust when there is more than one trustee serving at the same time, usually with the same powers and obligations. |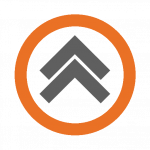 Back to Top
D
DARS
Virginia

D

epartment for

A

ging and Rehabilitative Services.  State agency whose mission is to improve the employment, quality of life, security, and independence of older
Virginians, Virginians with disabilities, and their families.
DBHDS
Virginia Department of Behavioral Health and Developmental Services.  State agency that oversees developmental disability, mental health, and substance use services

Department of Social Services (DSS)
The state agency that determines eligibility for Medicaid benefits and "patient pay" amounts (i.e., what an individual owes toward the cost of his/her own disability waiver services).

dependent
A dependent is someone who is sustained by another person, such as a child supported by his or her parents.

developmental delay
A disability (in physical, cognitive, communication, social, emotional, or adaptive development) affecting children ages two through six.

developmental disability
Broader category of disability that includes ASD (autism spectrum disorders), epilepsy, cerebral palsy, developmental delay, fetal alcohol syndrome (or FASD) and other disorders that occur during the developmental period (birth to age 18). Differs from the above in the age of onset, the severity of limitations, and the fact that a person with a developmental disability definition may or may not have a low I.Q..

Developmental Disability (DD) Waivers
In Virginia, a collective term for the three types of Medicaid waivers that provide a bundle of support services available to someone with a disability needing assistance with activities of daily living.

developmental pediatrician
A practicioner of development pediatrics, providing comprehensive care for children and adolescents with neurodevelopmental disorders, including cognitive, motor, social, and behavioral needs.

dignity of risk
The concept that all people need help making some decisions and that we all learn by making bad decisions.

disability (ADA)
A legal term rather than a medical one… The Americans with Disabilities Act (ADA) defines a person with a disability as a person who has a physical or mental impairment that substantially limits one or more major life activity.  This includes people who have a record of such an impairment, even if they do not currently have a disability.  It also includes individuals who do not have a disability but are regarded as having a disability.  The ADA also makes it unlawful to discriminate against a person based on that person's association with a person with a disability.

disability (Social Security)
The inability to engage in any substantial gainful activity (SGA) by reason of any medically determinable physical or mental impairment(s) which can be expected to result in death or which has lasted or can be expected to last for a continuous period of not less than 12 months.

disability awareness
A general understanding of the type and range of disabilities people experience and how to identify them and support people appropriately.

disability discrimination
Discrimination against someone with a diagnosed or assumed disability.  Federal laws, including the ADA, protect against discrimination in a number of areas, including employment and public space access.

Disability Determination Services (DDS)
A division within the Virginia Department of Behavioral Health and Developmental Services (DARS) that works in partnership with the Social Security Administration and the Virginia Department of Social Services to make decisions on disability claims for benefits under the Social Security Disability Insurance, Supplemental Security Income, and Medicaid Programs based on medical and psychological evidence.

Disabled Adult Child (DAC) benefits
A Disabled Adult Child (DAC) claim provides Social Security Disability Insurance benefits to a disabled adult who can prove a medical disability resulting in an inability to work, prior to age 22.

disabled family household
In public housing context, refers to a shared home in which roommates each have a disability and qualify for public housing.

disbursements (of trust)
A payment made from a Special Needs Trust in accordance with the Trust agreement.

dual diagnosis
Someone with both a developmental disability and mental health disability.

durable power of attorney
Written authority giving a parent or other person (agent) power to make decisions on behalf of the individual with a disability (the principal).  Agent may act even if principal becomes incapacitated.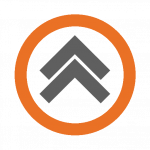 Back to Top
E
| | |
| --- | --- |
| early intervention | Supports and services to infants and toddlers from birth through age two who are not developing as expected or who have a medical condition that can delay normal development. Often focused on increasing the child's participation in family and community activities that are important to the family, and on helping parents and other caregivers know how to find ways to help the child learn during everyday activities. |
| EBT (Electronic benefits transfer) card | Electronic payment system for people receiving some federal government benefits.  EBT allows a recipient to authorize transfer of their government benefits from a Federal account to a retailer to pay for products received. |
| emotional disability | [see "emotional disturbance"]  It is common for the terms emotional disturbance or disability and behavioral disorder to be used interchangeably. |
| emotional disturbance | An ongoing condition affecting a child's ability to perform as expected educationally.  It is an umbrella term that can encompass a number of diagnoses.  Common indicators include an inability to learn that cannot be explained by intellectual, sensory, or health factors; an inability to build or maintain satisfactory interpersonal relationships with peers and teachers; inappropriate types of behavior or feelings under normal circumstances; general pervasive mood of unhappiness or depression, tendency to develop physical symptoms or fears associated with personal or school problems. |
| Employment First | A framework for systems change that is centered on the premise that all citizens, including individuals with significant disabilities, are capable of full participation in integrated employment and community life. |
| employment specialist | [see "job coach"] |
| employment services organizations (ESO) | Operate primarily for the purpose of providing employment and vocational rehabilitation services to individuals with disabilities. Such services may be provided separately or in combination with other rehabilitation services. |
| employment transition representative (ETR) | High school staff who offer instruction, community experiences, employment supports, and transition assessment to promote career and college readiness. |
| estate planning | The preparation of tasks that serve to manage an individual's asset base in the event of their incapacitation or death. The planning includes the bequest of assets to heirs and the settlement of estate taxes. |
| executive functioning | A set of processes that all have to do with managing oneself and one's resources in order to achieve a goal. An umbrella term for the neurologically-based skills involving mental control and self-regulation. |
| extended school year (ESY) services | Special education and/or related services provided beyond the normal school year of a school division for the purpose of providing FAPE to a student with a disability. |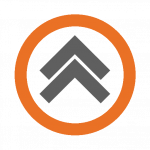 Back to Top
F
| | |
| --- | --- |
| Fair Housing Act | Originating in 1968 as an extension of the Civil Rights Act, this legislation, as amended, prohibits discrimination in the sale, rental, and financing of dwellings, and in other housing-related transactions, because of race, color, religion, sex, familial status, national origin, and disability. It also requires that all federal programs relating to housing and urban development be administered in a manner that affirmatively furthers fair housing. |
| family-funded trusts | A family-funded trust is set up with money from a family or friends to help a person with a disability. Parents, grandparents, and other people can add money to the trust. Friends can contribute, too. The beneficiary cannot put money in this kind of trust. |
| fine (small) motor skills | The ability to make movements using the small muscles in our hands and wrist involving the coordinated efforts of the brain and muscles. |
| first-party trusts | [See "self-funded trusts"] |
| free appropriate public education | Concept stemming from the Individuals with Disabilities Education Act (IDEA) stating that all qualifying students with disabilities should receive no-cost public school services and supports as needed to meet their educational needs. |
| functional limitations | According to the World Health Organization, any health problem(s) that prevent a person from completing a range of tasks, whether simple or complex. |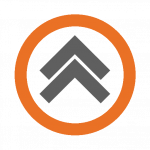 Back to Top
G
general income exclusion
Unearned income generally reduces SSI benefit check amounts dollar for dollar. The first $20 per month of total unearned income, however, is usually not counted. This first $20 is called General Income Exclusion.

grassroots advocacy
Generally defined as "the basic source of support from the ground up," grassroots advocacy includes organizing, mobilizing, and engaging the public to advocate for themselves. The value of this form of advocacy is that it is driven by the people.

gross motor skills
The coordination of the muscles and the neurological system… to do things that involve using the large muscles in the torso, arms and legs to complete whole-body movements.

group home
Housing arrangement where 3-7 people with disabilities live, staffed 24 hours a day, 7 days a week. Homes usually have support staff that rotate around the clock on shifts.

group-supported employment
Continuous support provided by staff to eight or fewer individuals with disabilities in a contract
position with a local company or for a mobile work crew that does jobs in a variety of places around the community.
guardian ad litem (GAL)
Attorney appointed when guardianship is being considered to review the proposed case and make recommendations to the judge.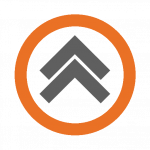 Back to Top
H
| | |
| --- | --- |
| Head Start | A national child development program for children from birth to age 5 which provides comprehensive education, health, nutrition, dental, mental health, social services and parent involvement opportunities to low-income children and their families. |
| health care power of attorney | Similar to durable power with regard to health care. |
| Health Insurance Premium Payment (HIPP) | A cost-saving program for Medicaid members that reimburses some or all of the employee portion of the group health insurance premium for members who have employer-sponsored group health insurance available to them through their own or their family member's employment. |
| housing choice vouchers | A federally-funded program designed to assist low-income families with their housing needs. Participants in the HCV program receive assistance to rent private market apartments. |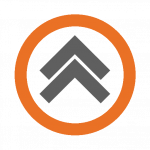 Back to Top