Position:  DD Waiver Case Manager/Support Coordinator
Program:  DD Waiver Services
Employment Type:  Full Time
Location:  Fairfax (Merrifield), Va
Compensation:  $51,000-$56,000, plus benefits
If you have a positive attitude, pride in your work, and a passion for helping others,
you may be interested in joining our team.
Overview Description:  As a DD Waiver Support Coordinator, you will be responsible for providing support coordination services to children and adults with Developmental Disabilities (DD) that is administered under regional Community Services Board contracts. Support Coordination activities are designed to assist individuals in accessing needed social, educational, vocational, residential, psychiatric, and medical supports essential for living in the community in the most integrated and least restricted setting. You will work with multiple community partners to create a package of these services, requiring you to arrange, coordinate, monitor, evaluate, and advocate for services to meet an individual's needs. You will coordinate with the individual, family, and other providers to find a person-centered solution for the individuals supported.
As a Support Coordinator, you are expected to develop and maintain a supportive relationship with the individual and their families, which includes linking the individual with systems that provide him or her with needed services, resources, and community inclusion opportunities. As part of the Support Coordination team, you will work with other Support Coordinators and Supervisors from The Arc of Northern Virginia's Services Department to utilize a team approach and collaborate with colleagues to support one another and to support the work of the organization.
Essential Duties and Responsibilities:
Maintain a caseload and establish effective working relationships with individuals, organizations, and agencies responsible for providing services to target population.
Complete thorough assessments, develop an Individual Service Plan (ISP) at least annually, and assist with revising the service plan as necessary with input from the individual and support team.
Link individuals to community-based services and supports as specified in their Person-Centered Plan (PCP).
Make collateral contacts with individuals or responsible parties to promote implementation of a service plan, provide follow-ups, monitor/assess for ongoing service delivery, educate, and counsel to promote implementation of the PCP.
Provide routine 90-day face-to-face visits in the individuals' homes or other community settings, and/or provide 30-day face-to-face visits with individuals who meet Enhanced Case Management.
Monitor the quality of services by assessing the individual and/or guardian satisfaction of services.
Collaborate with public school systems for transition services to assist graduates receiving special education services in transitioning from school to adult programs and services.
Complete all documentation including, but not limited to progress notes, quarterly reports, service plans, etc. and enter into the Electronic Health Record (EHR), ensuring compliance with all applicable regulatory standards.
Enhance opportunities for community integration by working with the individuals served to research opportunities and services that can increase their community access and involvement.
Attend and complete annual training requirements that may include sessions, conferences, workshops, seminars related to the provision of developmental services for professional and program development.
Other duties as assigned.
Hours:  The hours for this position can be flexible, although they include some evening and weekend commitments based upon the availability of individuals and families as well as the timing of organizational events. Telework is offered and will be determined as appropriate by supervisory staff during and following a successful 90-day probational period.
Minimum Qualifications:
Any combination of education, experience, and training equivalent to graduation from an accredited four-year college or university with a bachelor's degree in a human service field (e.g., Social Work, Psychology, Education with a focus in psychology and/or special education, Human Development, Human Services, Special Education) plus one year of professional work experience.
Must demonstrate effective oral, written, interpersonal communication principles and techniques, and have strong critical thinking skills to advocate and navigate through complex systems.
Must be organized and have multi-tasking abilities.
Knowledge of case management services and needs of adults with IDD.
Ability to manage and maintain an active caseload requiring flexibility, organization, and prioritization of tasks utilizing appropriate time management skills.
Ability to work under pressure, set priorities and meet deadlines.
Possess great attention to details, ensuring accuracy and completeness of all records and documentation.
Ability to use information from assessments, evaluations, observations, and interviews to develop individualized service plans.
Ability to establish and maintain good working relationships with all agency employees and other community partners.
Ability to identify and document persons' needs for resources, services, and other supports and how these can be utilized to promote achievement of an individual's goals.
Ability to work independently, take initiative, and make emergency judgments.
Experience with Microsoft Office and database applications.
Preferred Qualifications:  Bilingual in Spanish or other specialized languages. Knowledge of treatment modalities and intervention techniques, such as behavior management, independent living skills training, supportive counseling, family education, crisis intervention, discharge planning and service coordination.  Experience with Electronic Health Records (EHR).
Salary Range: $51,000-$56,000
Benefits:  Questions about The Arc's benefit package will be discussed during the interview.
Special Requirements:  The candidate chosen for this position will be required to complete a Child Protective Services Central Registry check and a Criminal Background check to the satisfaction of The Arc of Northern Virginia, as well as drug and TB screening. A valid motor vehicle driver's license is required, and the candidate will be required to use their own vehicle to and from meeting appointments, with mileage reimbursement provided by The Arc of Northern Virginia.
How To Apply:
Send your resume and a cover letter to:
Cheryl Johnson, MSW
Director of Services
The Arc of Northern Virginia
 by email to:
Please include the position title in the subject line of your email.
Closing Date:  Open until filled

The Arc of Northern Virginia is an equal opportunity employer.
At The Arc of Northern Virginia, we are committed to treating all applicants and employees fairly based on their knowledge, skills, experience, and achievements without regard to race, religion, national origin, sex, age, disability, veteran status, sexual orientation, or gender identity.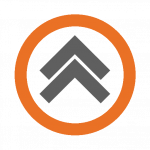 Back to Top