Position:  Special Events Manager
Program:  Financial Development
Employment Type:  Full Time
Location:  Fairfax (Merrifield), Va
If you have a positive attitude, pride in your work, and a passion for helping others,
you may be interested in joining our team.
Overview Description:
The Arc of Northern Virginia is creating a new position, Special Events Manager, to support its plan for continued revenue growth. In this highly visible, collaborative role, the Special Events Manager provides strategic and creative oversight for a portfolio of events designed to achieve bold fundraising goals, expand The Arc of Northern Virginia's brand, and engage and increase the number of The Arc of Northern Virginia's donors. The Special Events Manager is the lead for The Arc of Northern Virginia's four signature fundraising events: annual Benefit Breakfast, annual Team Challenge (Race/Walk), Gala (every two years), Arctoberfest (every two years). In addition, s/he produces and manages a variety of outreach, cultivation, and stewardship events.
Reporting to the Director of Development, the Special Events Manager is a team player who can work independently within a fast-paced work environment. This position will create plans and execute events that strengthen the relationship between donors and The Arc of Northern Virginia. This position will have primary ownership of the execution of all signature fundraising events, and will work in close collaboration with other staff members around the planning of other events. The Special Events Manager will also work with the Director of Development to identify new events aimed at cultivating existing donors, volunteers, and new prospects.
ESSENTIAL DUTIES AND RESPONSIBILITIES:
•  Work with Director of Development to conceptualize, plan, and execute an annual event strategy designed to diversify The Arc of Northern Virginia's revenue streams by attracting new sources of support, cultivating new donors, stewarding and renewing existing donors, and increasing visibility for the agency's mission.
•  Work with Director of Development to set revenue goals, solicitation strategies, tasks, timelines, and post-event evaluation and analysis. Ensures all goals, strategies, timelines and analysis are met, adhered to, and completed.
•  Develop systems, protocols and best practices to ensure all of The Arc of Northern Virginia's events are consistently exceptional, high-caliber occasions that showcase our positive impact on people with disabilities of all ages and their families.
•  Successfully oversee and execute all The Arc of Northern Virginia events from inception to completion, including, but not limited to: Benefit Breakfast, Team Challenge, Gala, Arctoberfest, cultivation, recognition and stewardship events, and other existing and new development events.
•  Develop and manage all event expense budgets, and identify new in-kind gift opportunities.
•  Provide leadership while overseeing all aspects of guest experience, event production, logistics.
•  Oversee speaking programs for events and printed/digital materials in collaboration with Director of Development and Director of Communications and Community Relations.
•  Work with development team to create a full suite of event sponsorship benefits designed to maximize revenue generation and align with the goals of funders.
•  Work with development and communications teams on sales, marketing, and tracking of event tickets and sponsorships.
•  For Gala, plan and execute silent and live auctions, including auction item procurement and auction logistics and management.
•  Manage timely entry of event/auction software and update Development database as needed.
•  Work with The Arc of Northern Virginia leadership to identify and recruit event Chairs and Host Committee members tasked with revenue generation and promotion.
•  Provide leadership, oversight, and follow up for all Event Committee activities and ensure Event Committee members have the resources necessary to be successful solicitors.
•  Work with Director of Development, board, and staff to identify, develop and implement new opportunities for The Arc of Northern Virginia events portfolio.
•  Research special event related major donors and sponsors; create and execute opportunities to steward existing donors/sponsors and attract prospective donors/sponsors.
•  Work with staff to create mission-focused event programs that foster a clear awareness and understanding of The Arc of Northern Virginia's impact as a leading disability organization.
•  Represent The Arc of Northern Virginia at selected community, corporate, and Chamber events to help create new relationships with potential sponsors.
•  Manage all key vendor and consultant relationships for events.
•  Recruit, train and supervise assigned staff and event volunteers.
•  Other duties as assigned.
DESIRED SKILLS AND EXPERIENCE:
•  Candidates must have at least 3-5 years of experience working in event planning or related experience in a nonprofit environment, with a demonstrated track record of philanthropic success.
•  Self-motivated and resourceful with superior organizational and time management skills.
•  Excellent interpersonal skills and ability to work collaboratively with other team members, senior management, The Arc of Northern Virginia Board, and volunteers.
•  Must be able to work independently and meet deadlines.
•  Attention to detail and ability to manage multiple projects is critical.
•  Ability to problem solve on the spot and respond with tact, diplomacy, and poise.
•  Ability to represent The Arc of Northern Virginia at events and meetings and to work well with a broad range of constituencies.
•  Proven experience working with and managing vendors.
•  Solid writing and verbal communication skills.
•  Demonstrated skills in organization and communication in an office setting and responding to donor communications.
•  Ability to maintain high level of donor confidentiality.
•  Ability to work occasional evenings or weekends as event dates and project deadlines dictate.
•  Strong computer skills required. Desirable: Knowledge of Google Suite products like Gmail, Google Docs, Drive, Microsoft Office, donor database, auction software.
•  Passion for serving people with disabilities and their families.
•  Capable of lifting and carrying up to 25 pounds.
Research shows that women and underrepresented groups apply to jobs only if they feel that they meet 100% of the qualifications. If this role sounds interesting to you, we encourage you to apply. The Arc of Northern Virginia is committed to building a diverse team that draws on the strengths of people with a variety of identities, backgrounds, perspectives, and skills.
Salary:  The Special Events Manager can expect to earn between $50,000-53,000 depending on qualifications and experience. The standard work week at The Arc of Northern Virginia is 37.5 hours.
Benefits:  In addition to financial compensation, The Arc of Northern Virginia offers a benefits package that includes health and dental insurance, HSA plan, 403(b) Retirement plan, paid leave, federal holidays off with pay, and opportunities for remote work/flexible work environment.
How To Apply:
Please email your resume (saved as Lastname_resume) and cover letter (saved as Lastname_coverletter) to:
Howard Stregack, Director of Development
by email to:
Please include the position title and your last name in the subject line.
No phone calls, please.
Please be prepared to supply two references upon request.
Applications will be accepted and reviewed until the position is filled. 
The Arc of Northern Virginia is an equal opportunity employer.
At The Arc of Northern Virginia, we are committed to treating all applicants and employees fairly based on their knowledge, skills, experience, and achievements without regard to race, religion, national origin, sex, age, disability, veteran status, sexual orientation, or gender identity.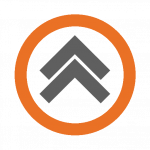 Back to Top