Posted:  June 8, 2023
Position:  Program Assistant
Program:  Tech for Independent Living
Employment Type:  Part Time
Location:  Hybrid / Falls Church (Merrifield), Va
Compensation: $16.00 per/hour
Application Deadline:  Friday, June 23, 2023

If you have a positive attitude, pride in your work, and a passion for helping others,
you may be interested in joining our team.
Job Summary-
The Tech for Independent Living Program Assistant supports the development, coordination and online incorporation of the Tech for Independent Living templates and curriculum. under the supervision of the Program Coordinator in cooperation with other staff members of The Arc of Northern Virginia. Additionally, the Program Assistant may assist with in-person travel training, daily living skills training, or other duties that would advance the program participants' independence.
We are seeking someone with lived experience to fill this role.  Those experiences will help someone fulfill the duties of this job.
Essential Duties and Responsibilities-  The chosen employee will be expected to:
• Assist the Program Coordinators to develop independent living skills curriculum for the TFIL App
• Assist with administrative tasks as needed
• Participate in monthly virtual Arc Mentor meetings that are held in the evening
• Participate in resource fairs and other events to educate families and community partners about the Tech for Independent Living Program
• Participate in educational webinars, travel training trips, and TECH Camp as needed
• Research, plan, organize, and develop new online training module components for all independent living curriculums.
Qualifications-  The perfect candidate will have:
• Solid organization and time management skills to adhere to deadlines
• Proficiency in standard office software and Google Platforms
• Ability to work independently performing duties under general supervision
• Ability to use a laptop computer
• Ability to communicate by email
• Eagerness to learn to new technologies
Work Hours: This position is part-time, starting at 10-hours per week, and can be flexible, although they may include some evening and some weekend commitments.  The posted and accepted general work hours for the organization are Monday through Friday, from 9:00 a.m. to 4:30 p.m.
Wage: This position is being offered at an hourly wage of $16.00.
Special Requirements- The candidate selected for this position will be required to complete a Child Protective Services Registry and a Criminal Background check to the satisfaction of The Arc of Northern Virginia.
How To Apply:
Email your resume and a cover letter to:
Tech for Independent Living
The Arc of Northern Virginia
techforindependence@TheArcofNova.org
Please include the position title in the subject line of your email.
Applications must be received by Friday, June 23, 2023
The Arc of Northern Virginia is an equal opportunity employer.
At The Arc of Northern Virginia, we are committed to treating all applicants and employees fairly based on their knowledge, skills, experience, and achievements without regard to race, religion, national origin, sex, age, disability, veteran status, sexual orientation, or gender identity.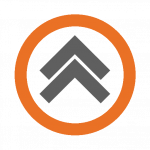 Back to Top