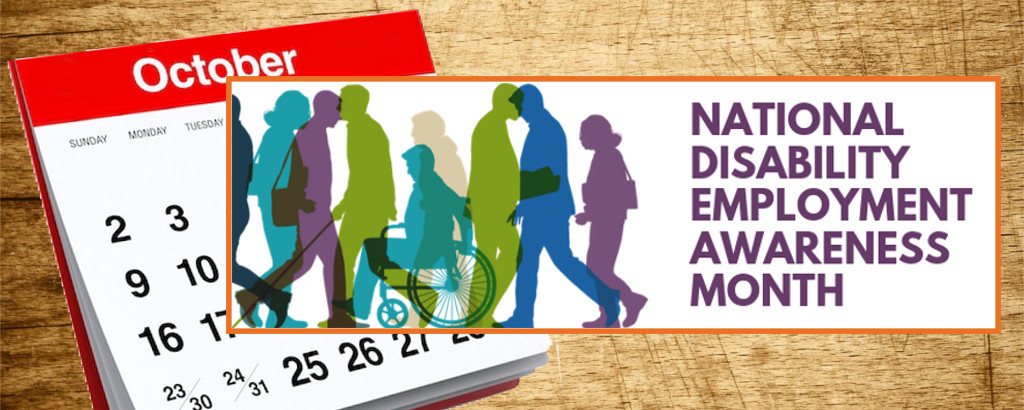 Observed each October, National Disability Employment Awareness Month (NDEAM) celebrates the contributions of America's workers with disabilities past and present and showcases supportive, inclusive employment policies and practices that benefit employers and employees.
This effort to educate the public about the issues related to disability and employment began in 1945, when Congress enacted Public Law 176, declaring the first week of October each year as National Employ the Physically Handicapped Week. In 1962, the word "physically" was removed to acknowledge the employment needs and contributions of individuals with all types of disabilities. Some 25 years later, Congress expanded the week to a month and changed the name to National Disability Employment Awareness Month.
President Joe Biden issued his proclamation last Friday, stating,"People with disabilities have long strengthened our economy and expanded our Nation's possibilities. During National Disability Employment Awareness Month, we recognize the immense contributions of disabled Americans, and we recommit to delivering America's full promise of equal dignity, respect, and opportunity for every American."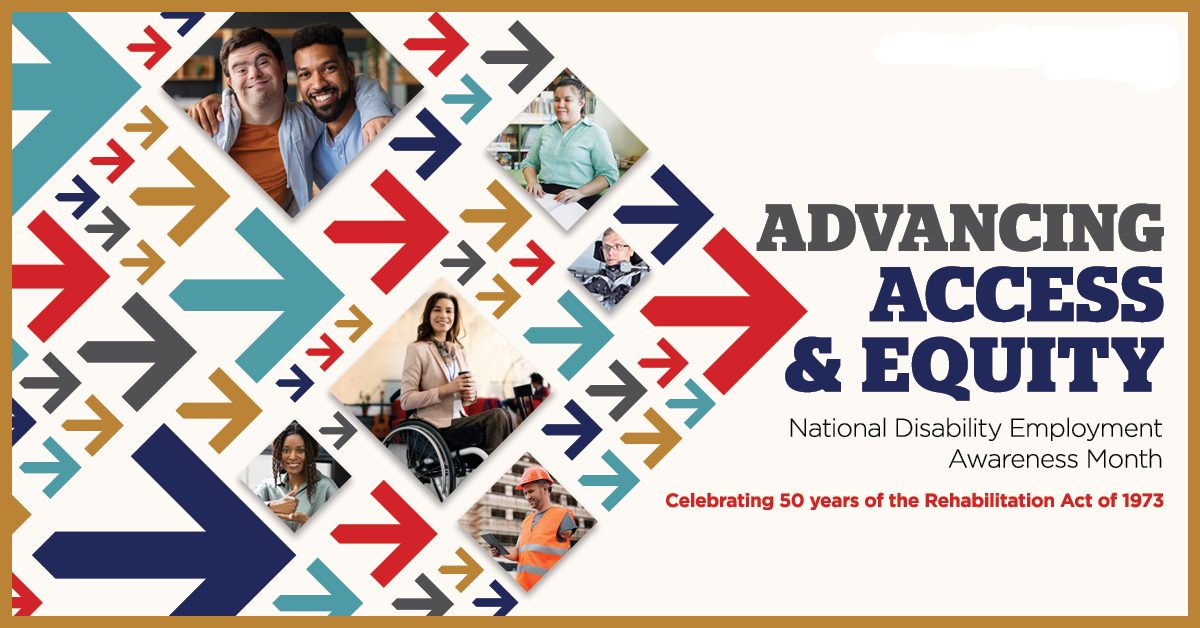 The theme for NDEAM 2023, Advancing Access and Equity: Then, Now and Next, which promotes NDEAM and honors the 50th anniversary of the passage of the Rehabilitation Act of 1973, the first federal legislation to address access and equity for people with disabilities.
NDEAM may take place once a year but hiring qualified and talented people with disabilities is something that companies can do every day. Despite significant job gains over the past two years, many workers are facing higher levels of unemployment. As America's economy continues to recover, inclusion is key to our success.
The Arc of Northern Virginia observes National Disability Employment Awareness Month by paying tribute to the accomplishments of the men and women with disabilities whose work helps keep the nation's economy strong and by reaffirming their commitment to ensure equal opportunity for all citizens.