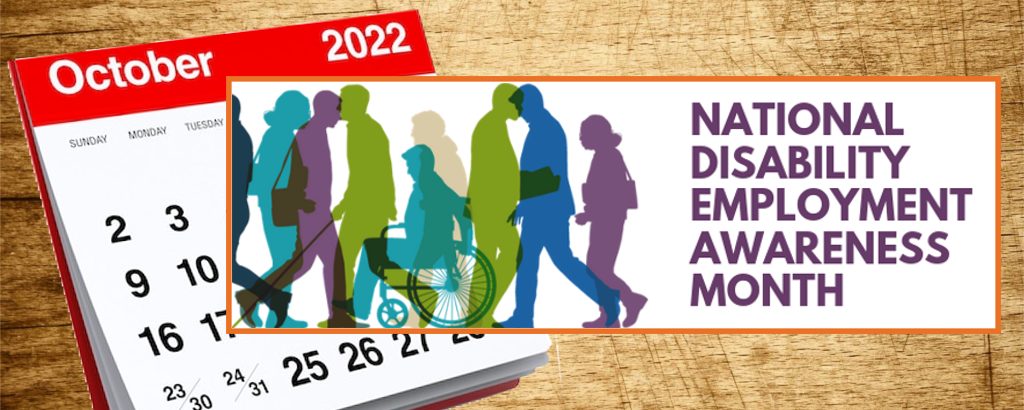 October is National Disability Employment Awareness Month (NDEAM). Observed annually NDEAM celebrates the contributions of America's workers with disabilities past and present. The observance also showcases supportive, inclusive employment policies and practices.
This effort to educate the public about the issues related to disability and employment began in 1945, when Congress enacted Public Law 176, declaring the first week of October each year as National Employ the Physically Handicapped Week. In 1962, the word "physically" was removed to acknowledge the employment needs and contributions of individuals with all types of disabilities. Some 25 years later, Congress expanded the week to a month and changed the name to National Disability Employment Awareness Month.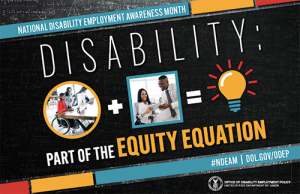 This year marks 76 years since NDEAM was first celebrated. The theme for 2022, "Disability: Part of the Equity Equation," acknowledges the contributions to the nation's economy made by people with disabilities, current, and past. The commemoration also showcases supportive and inclusive policies and practices benefiting employers and individuals with disabilities.
The Arc of Northern Virginia observes National Disability Employment Awareness Month by paying tribute to the accomplishments of the men and women with disabilities whose work helps keep the nation's economy strong and by reaffirming their commitment to ensure equal opportunity for all citizens.
In addition, we will present two Commitment to Employment of Persons with Disabilities Awards to two companies that have demonstrated exceptional dedication to providing employment opportunities to people with intellectual and developmental disabilities. The presentations will be made at the upcoming Inspire & Empower – A 60th Anniversary Gala Celebration on Saturday, November 9th.