An inclusive art show and sale BY and FOR individuals with disabilities
Saturday, November 24th through Tuesday, November 27th
10:00am – 6:00pm
In The Mosaic District – at 2905 District Avenue, between Nook and Swirl & Sip.
Art for The Arc's Sake we will feature creations from artists with diverse abilities who are working independently, in studios, or other community-based programs around the metro area. Among the artists lined up for this special show include:
•  Conner Cummings, a photographer whose work has been shown in the Capitol in Richmond,
•  KPatricia Designs, selection of jewelry designs and handmade holiday ornaments,
•  Yasmine Iskander, a painter who has been recognized by the Kennedy Center as an "Emerging Young Artist,"
•  Shabbir Muhammad, Afshan Fine Rugs, Inc. importer of handmade rugs, and
•  Jake Sizemore, noted area musician.
Come and meet some of the artists during the show, discover each person's unique perspective, creative process, and how individual challenges are transcended through art. You can anticipate seeing and experiencing exciting new works in a variety of media, live art demonstrations, entertainment and more!  You might even find the perfect holiday gift among these items on display and for sale:
• Jewelry
• Holiday ornaments
• Suncatchers
• Rugs
• Paintings
• Photographs
• Knitted outerwear and baby blankets
Proceeds from sales of art pieces in the show will benefit The Arc of Northern Virginia, providing programs and supportive services to the 34,000 individuals with intellectual and developmental disabilities, their caregivers, and families across Fairfax and Arlington counties, plus the cities of Fairfax, Falls Church, and Alexandria.
---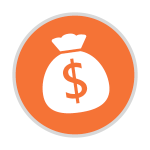 Throughout the year, local businesses and business districts help The Arc of Northern Virginia by hosting fundraising events for our benefit.  Each event is different and gives you a chance to enjoy a meal, appreciate the talents of those we serve, or meet our staff, members, and board of directors, all while supporting our mission.  Care to host an event at your business?  Contact Howard Stregack at HStregack@thearcofnova.org to find out how.