About the Event                    Purchase Tickets                    Sponsors                    Sponsorship Opportunities
Saturday, November 5, 2022
6:00 p.m. – 10:30 p.m.
International Ballroom at the Hilton McLean Tysons Corner
You're invited to walk the red carpet, pose for paparazzi, and immerse yourself in the fun of the Art Deco and Great Gatsby era. 
This year, The Arc of Northern Virginia's fall fundraising gala celebrates 60 years of service!

The star-studded evening features:
Open-bar Cocktail Reception  ♦  Silent Auction  ♦  Seated, Gourmet Dinner  ♦  Live Auction  ♦  Amazing Live Music and Dancing
♦  Black Tie Optional  ♦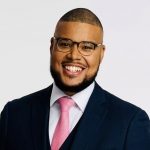 Dominique Moody – Master of Ceremonies
Dominique Moody covers breaking news and community stories every morning for News4 Today. Moody hails from North Carolina, graduating from North Carolina A&T State University. His career began at WNCT in Eastern North Carolina, where he wrote and shot stories, produced newscasts, and filled in as a news and sports anchor. Prior to moving to Washington, D.C., Moody reported for NBC Connecticut, where he earned an Emmy Award nomination for his news coverage of a plane crash in September 2021. He is a proud member of Alpha Phi Alpha Fraternity, Inc. and the National Association of Black Journalists.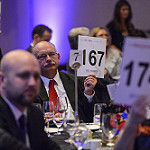 An incredible collection of items is being curated for the LIVE and SILENT Auctions.  Bid on vacations, sports and theater packages, jewelry and fine arts, gourmet meals, spa treatments, and much more!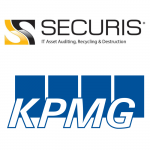 We are proud to announce Securis and KPMG have been named recipients of the Commitment to Employment of Persons with Disabilities Awards, in recognition of those employers who go above-and-beyond in their efforts to provide meaningful work opportunities for people with disabilities. The awards will be presented at the Gala.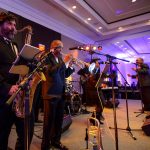 Live dance music will be provided by the fabulous David Akers and the Soul Shakers. This energizing band of musicians includes a horn section and a rhythm section that is second to none. We hope you'll come ready to dance and enjoy songs from the soundtrack of your life.
It's going to be a great night of fun and fellowship in celebration of the achievementsof our movement—on behalf of people with intellectual and developmental disabilities—over the past six decades.
We can't wait to see you there!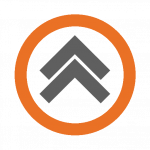 Back to Top
---
Benefactor Level Sponsor
The Foundation of The Arc of Northern Virginia
Premier Level Sponsors


In Honor of Frank Trippett
Gold Level Sponsors
John and Bryn Burke

The Church Family
The Creswick Family
Peter and Janna Dressel
Joan and Fred Flippin
The Harbitter Family Fund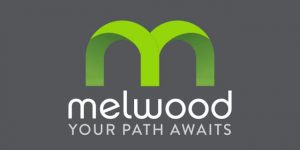 Alex Yellin and Sheila Billingsley
Silver Level Sponsors
Alliance ABA Therapy
The Connally Family
Didlake, Inc.
Elites Care, LLC
Hale Ball Carlson Baumgartner Murphy PLC
The Leland Family
Members Trust Company
Moms In Motion
Northrop Grumman
St. John's Community Services
The Arc Prince George's County
Law Office of Michael D. Toobin, P.C.
Bronze Level Sponsors
The Burmester Family
Community Living Alternatives
CRi
The Egan Family
enCircle
Rikki Epstein and Ron Shapiro
FreshEye Innovative Solutions
G.R.I.P. Guidance Resources for Independent People
Hartwood Foundation, Inc.
Matt and Evelyn (Burke) Herb
L'Arche Greater Washington, DC
The Latham Family
Makom
Joseph K. and Mariana S. Maloy Foundation
McCandlish Lillard, P.C.
The Family of Shana O'Brien
Sarah Pacheco and Marc Harrold
Ross, Langan & McKendree LLP
Tenacious Change
Tom and Carol Skelly
Michael and Karen Thomas
United Bank
West Financial Services
(sponsor list updated as of 10/31/2022)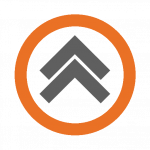 Back to Top
---

Sponsorship Opportunities
Since our first gala event in 2007, we have been fortunate to have the support of generous businesses, corporations, organizations, families, and individuals.  Our gala sponsors, through their contributions to the event, help ensure that the funds raised from this signature event are maximized to support and expand programs and services to the individuals and families we serve.  It's also a great way to associate your name with a highly-respected charitable organization and at the same time demonstrate your commitment to serving our community.
Click the button below to view the Gala Sponsorship Package
The Gala helps to raise important funds that make possible all of our programs, services, and advocacy education for people with intellectual and developmental disabilities and their families.  Please join us in making this year the most successful in The Arc of Northern Virginia's 60-year history of serving our community.

Questions?
---
For more information on The Arc of Northern Virginia 60th Anniversary Gala Celebration, please contact Howard Stregack, Director of Development by phone at 703-208-1119 ext. 102, or email HStregack@TheArcofNoVA.org.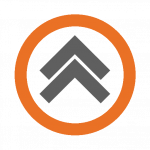 Back to Top